Actions and Detail Panel
Cecelia Ahern introduces 'Perfect'
Tue, March 28, 2017, 6:30 PM – 8:30 PM BST
Description
Author of the international bestselling novel 'P.S. I Love You', Silverwood Events are delighted to be working in conjunction with Lancashire County Council's Library Service to welcome Cecelia Ahern to talk about her new novel, PERFECT, a sequel to last year's FLAWED which has gained her a legion of new fans and afictionados.


The thrilling, shocking and romantic sequel to the bestselling FLAWED is finally here. When we embrace all our flaws, that's when we can finally become PERFECT…
Celestine North lives in a society that demands perfection. After she was branded Flawed by a morality court, Celestine's life has completely fractured – all her freedoms gone.
Since Judge Crevan has declared her the number one threat to the public, she has been a ghost, on the run with the complicated, powerfully attractive Carrick, the only person she can trust. But Celestine has a secret – one that could bring the entire Flawed system crumbling to the ground.
Judge Crevan is gaining the upper hand, and time is running out for Celestine. With tensions building, Celestine must make a choice: save only herself, or risk her life to save all the Flawed. And, most important of all, can she prove that to be human in itself is to be Flawed…?


---

Before embarking on her writing career, Cecelia Ahern completed a degree in journalism and media studies. Her first novel, PS, I Love You was one of the biggest-selling debut novels of 2004 and a number one bestseller, starting her career on a stellar trajectory.

Her successive bestselling novels are Where Rainbows End, If You Could See Me Now, A Place Called Here, Thanks for the Memories, The Gift and The Book of Tomorrow. PS, I Love You became an International box office success, starring Hilary Swank, was a box office hit. Cecelia has also co-created the hit American television comedy series Samantha Who? In 2008 Cecelia won the award for Best New Writer at the Glamour Women of the Year Awards. Cecelia lives in County Dublin.


---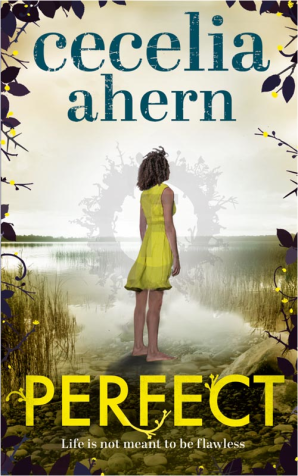 Doors will open at 6.00pm. Admission is redeemable against the purchase of PERFECT on the night. Cecelia will talk for approximately one hour and the remaining time is an estimate of how long signing may take.