Description
CECC Breast Cancer Walk Registration 2019
Join your friends and neighbors as we get moving together at making strides against breast cancer walk for a great cause.
Don't forget to pick which group building you're supporting: Main, Annex and Academy
(The building that raises the most money will receive an Ultimate Ice Cream Sundae Party, and yes, parents are invited.)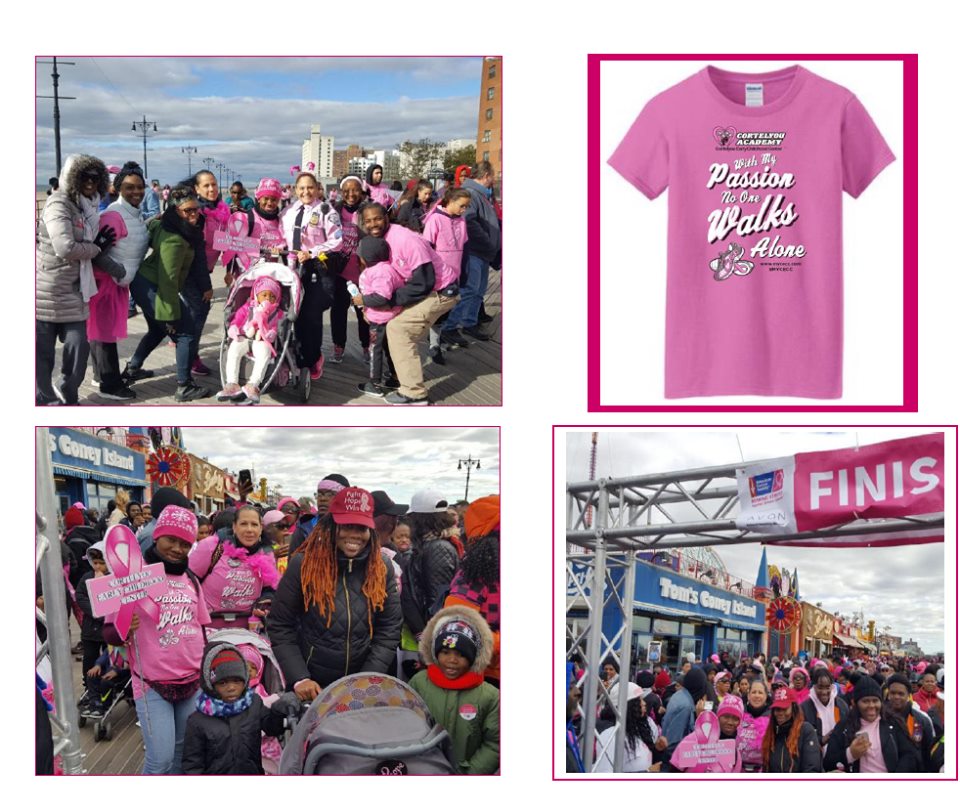 It's not too late to registered?
Meet us at the Jackie Robinson/Pee Wee Statue
Not too late to registered? Pre-registration is $25 for adults and $15 for children 12 and under. Pre-registration ends at 11:59pm on Saturday tonight.
MCU Stadium; Coney Island Boardwalk
1904 Surf Ave
Brooklyn, NY 11224
Sunday, October 20, 2019
Breakfast at 8am and group pictures at 9:00am The walk begins at 10:000am
Breakfast will be served at our CECC tables!!
We hope to see the whole family and friends
Breakfast Menu
Assorted Donuts, Croissants

Corn Muffins, Bananas Muffins

Cream Cheese & Bagels, Jelly & Bagels

Eggs, Bacon & Cheese on Bagel, Eggs & Bacon on Bagel, Egg on Bagel

Apple Juice, Orange Juice
DIRECTIONS: MCU Stadium; Coney Island Boardwalk, look out for Cortelyou Academy's green and yellow balloons to identify our location. We will be serving yummy, energy fortified breakfast. Also, our Cortelyou family (parents, friends and supporters) will be taking team pictures prior to the walk to commemorate our participation in this great event.
School spirit t-shirt include in your regrestration
100% of the proceeds will go to Breast Cancer Walk
Pick-up your t-shirt (supplies while last)

Breast Cancer Walk October 20, 2019