Description
Pitzer College's Community Engagement Center and CASA Pitzer will be celebrating their 20th anniversary on May 3rd, 2019, the first day of Alumni Weekend.
We invite you to join us for an afternoon of dedication and celebration with students, alumni, community partners, faculty and CEC and CASA Pitzer staff.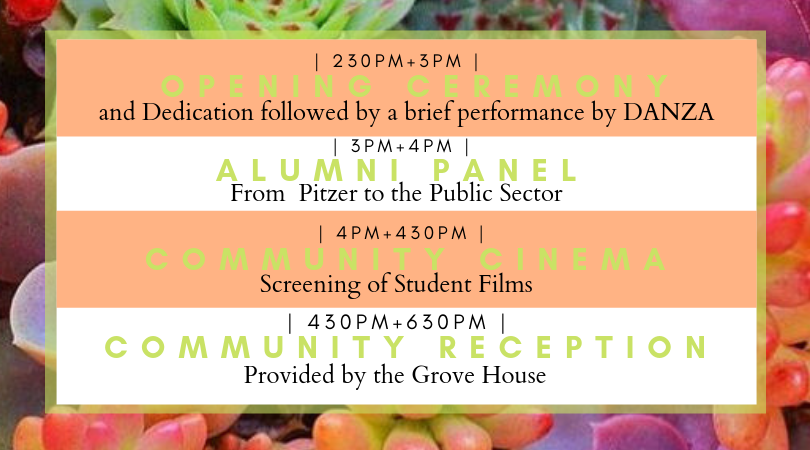 For more information please contact Jackie Contreras.
Please make sure to RSVP by April 21st, 2019