Description
Join us January 24th and 25th, 2019 in the heart of Budapest for our second annual Central European Brewers Conference (CEBC) where industry stalwarts and the next generation of dedicated artisans share their vision for the exciting world of European craft brewing.
We offer four booth configurations to fit your needs as well as all the amenities to showcase your contribution to the art. We hope you join us in 2019 to celebrate craft brewing while making valuable business connections.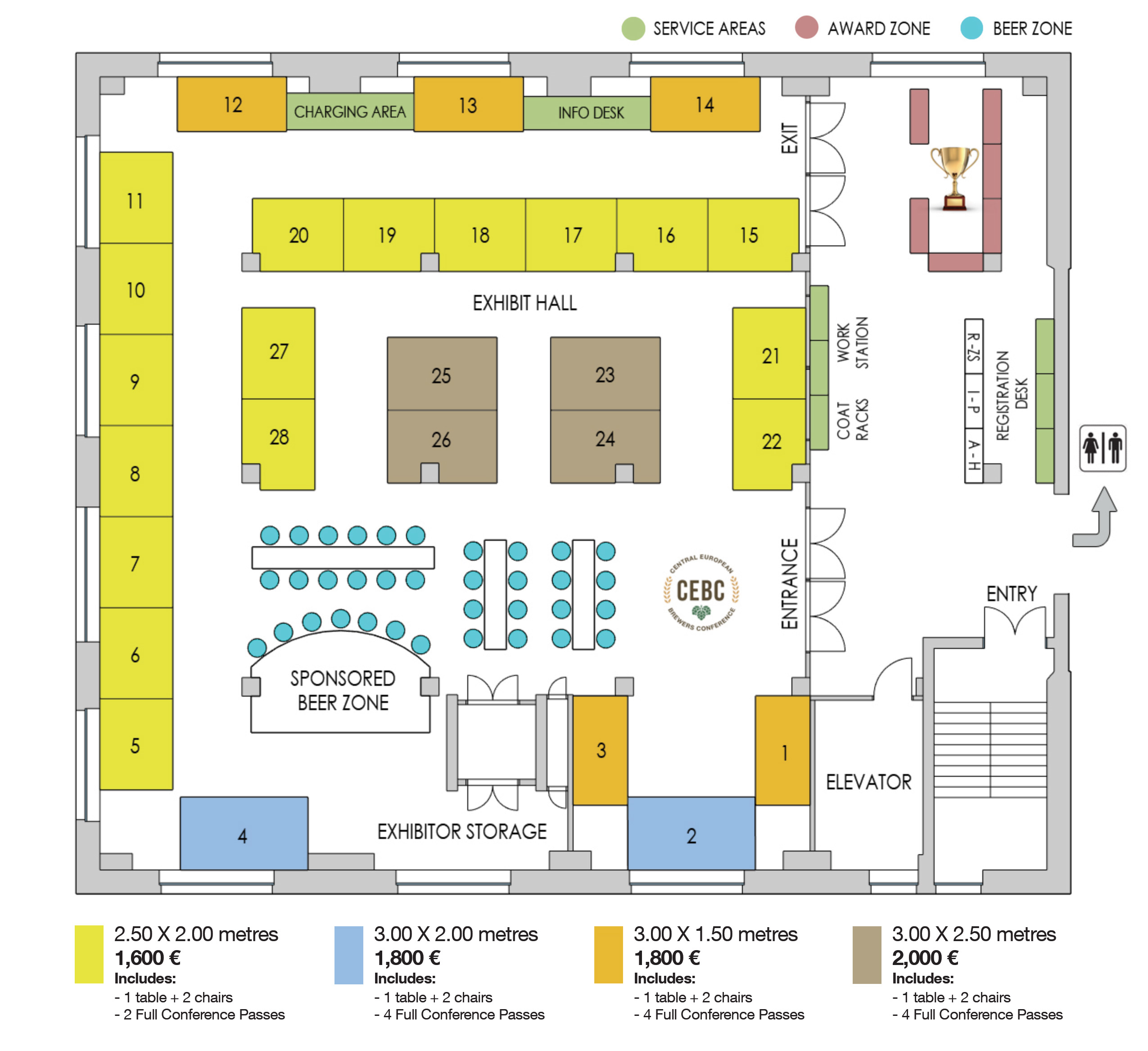 Why Exhibit at CEBC 2019?

Showcase your products & services to brewers and industry representatives

from th growing Central European Craft Beer Industry

An opportunity to meet and engage with a targeted audience of craft beer professionals in a relaxed and foucsed forum

All Exhibitors receive full conference passes to attend all of the speakers, seminars and events over the full 2 days
Sign up soon and be a part of the 2nd annual Central European Brewers Conference

For more information:
Please email exhibitors@cebcexpo.com or Call Stewart Priddle @ +1 905-252-1511/ Bailey Abrams @ +1 774-641-4490