Actions and Detail Panel
CE in the City 2017 Dermatology & Allergy Symposium
Sun, April 2, 2017, 8:30 AM – 3:30 PM EDT
Description
Veterinary Specialty & Emergency Center (VSEC) and HOPE Veterinary Specialists Present...
CE in the CITY 2017 - Dermatology & Allergy Symposium
Lectures and case-studies will be presented in this full-day CE symposium. All presentations are RACE certified for those who need CE credits. Breakfast and lunch will be provided. There is no cost to register.
Series - Veterinarian & Technician
CE Credits - (5)
Date - Sunday April 2, 2017
Time - 8:30am to 3:30pm
Location - WHYY Studios, Independence Mall West, 150 N. 6th Street, Philadelphia, PA 19106
Keynote Speaker - Wayne Rosenkrantz DVM, DACVD

Kevin Shanley DVM, DACVD

Brian Palmerio VMD, DACVD

Ian Spiegel, VMD, MHS, DACVD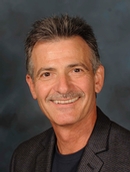 Keynote Speaker: Wayne Rosenkrantz, DVM, DACVD
Dr. Rosenkrantz is a 1982 UC Davis graduate and he achieved Diplomate status in the American College of Veterinary Dermatology (ACVD) in 1986. Together with his other partners at the Animal Dermatology Clinics he has built the largest group of veterinary dermatology practices in the world.
He has served on the multiple ACVD committees and past and present WCVD Committees. Dr. Rosenkrantz was awarded the DVM Pharmaceutical Award of Excellence for his contributions to veterinary dermatology. He actively lectures throughout the world and has been an instructor for the ESAVS and for the Western Veterinary Medicine College. He has published extensively on small animal and equine dermatology, He is a co-editor of Veterinary Allergy and contributed to the Current Veterinary Dermatology and the 7th edition of Muller and Kirk's Small Animal Dermatology. He has special interest in therapeutics, equine dermatology, dermatohistopathology, immune mediated skin diseases and chronic allergic skin and ear disease management.
Ian Spiegel, VMD, MHS, DACVD - Veterinaty Specialty & Emergency Center
Brian Palmerio VMD, DACVD - Hope Veterinary Specialists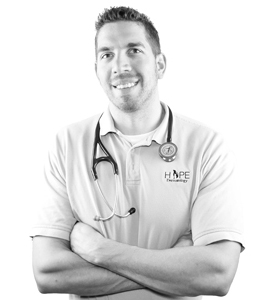 Kevin Shanley DVM, DACVD - Hope Veterinary Specialists