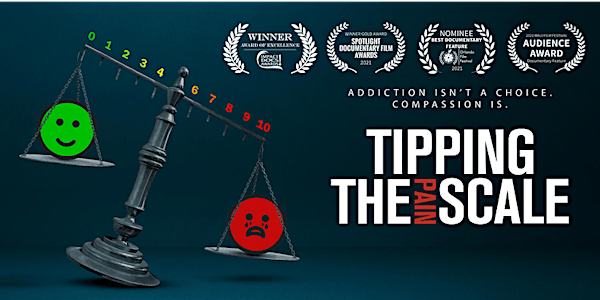 CDPH presents: Chicago Community Screening of TIPPING THE PAIN SCALE
Location
Fellowship Chicago.
4543 South Princeton Avenue
Chicago, IL 60609
The Chicago Department of Public Health is proud to present a community screening of the documentary film TIPPING THE PAIN SCALE on June 23.
About this event
On Thursday, June 23, the City of Chicago's Department of Public Health invites community members, advocates, and stakeholders to join us for a screening of the feature documentary film Tipping the Pain Scale.
5:30pm Resource Fair and Community Networking
6:30pm Community Announcements and Movie Screening
8:30pm Panel Discussion and Q&A
This screening will be followed by a community discussion featuring the filmmakers, local leaders, and subjects from the film.
Confirmed Featured Speakers:
Dora Dantzler-Wright, CEO, Chicago Recovering Communities Coalition (CRCC) (Local Advocate)
Lauren Davis, Washington State Representative (D-32nd District) (Film Subject)
Joseph Green, Spoken Word Artist and Educator (Film Subject)
Wilnise Jasmin MD, MBA, MPH, Medical Director of Behavioral Health, Chicago Department of Public Health (CDPH)
David Jones, Chief Behavioral Health Officer, Office of Illinois Governor JB Pritzker (Local Advocate)
Roz Pichardo, Philadelphia-based Community Outreach Volunteer (Film Subject)
Meghan Phillipp, Executive Director, Health Care Council of Chicago (Local Advocate)
David Smith, Founder and CEO, Third Horizon Strategies (Local Advocate)
Greg Williams, Managing Director, Third Horizon Strategies (Film Producer)
About The Film
A Vivifi Films Production Directed by two-time Emmy winner, Jeff Reilly; the Producer of The Anonymous People and Generation Found, Greg Williams; and Executive Producer, Tim Grant: The addiction crisis in America has reached a new boiling point, and courageous people – at all levels, from all walks of life – are rising to answer the call. TIPPING THE PAIN SCALE is a feature documentary film following individuals grappling with the current systemic failures of how we have dealt with addiction in communities and their journey to develop and employ new, innovative, and often controversial solutions to the problem. It is a quasi-anthology, weaving characters through their own stories as they connect to the issues plaguing all communities and the country in an urgent fight to save lives.
Featuring U.S. Secretary of Labor, Marty Walsh; NFL Pro Bowl Player, Darren Waller; Spoken Word Artist Joseph Green; WA State Representative, Lauren Davis; Community Outreach Volunteer, Roz Pichardo; and Boston Police Officer Josh De La Rosa, with Music from Sia.
_______________________________________________________________________________
Special thanks to our community partners that have helped make this special screening possible to celebrate, support, and highlight the work being done to change the trajectory of the addiction crisis in Chicago.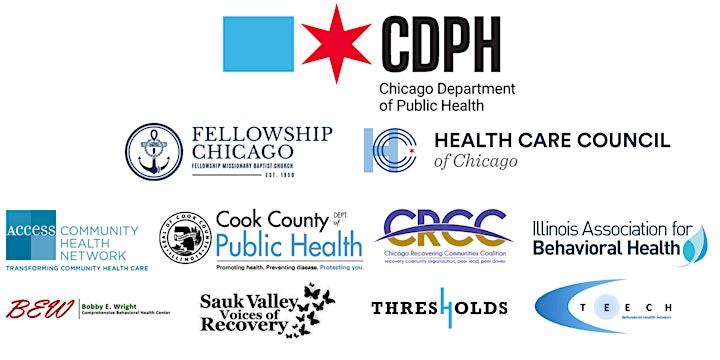 Tipping the Pain Scale is a production of Vivifi Films.