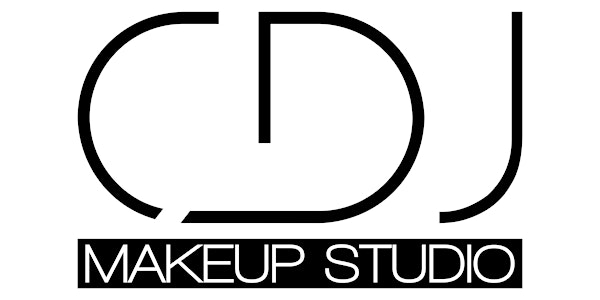 CDJ Pro Series I
When and where
Location
Color Du Jour Makeup Studio 3425 S. Shepherd Dr. Suite 300 Houston, Texas 77098
Description
Color Du Jour Pro Series I
SCHEDULE:
(10:00AM - 11:30AM) ARTIST 2 OWNER BUSINESS SEMINAR
"Do you what to be a makeup artist or a Business Owner?"
Although this may seem like such a simple question, the two are VERY different. This segment will help you position yourself as a "business owner" allowing you to look beyond the obvious to see the many effects of every decision. From the pricing you set for your services to the way you advertise those services, this class will help you begin making "Business Owner" decisions. The Business Segment Of This Class Will Cover (but not limited to):
Getting Started: Business Basics & Essentials!
Marketing & Branding: Clients Pay For The Experience, Not Just The Service!
Advertising: What Does Your Work Say About You? Are You "Over Advertising?"
Pricing Setting: Does My Pricing Make Sense For The Client & For My Business!
Timing: Growing Your Business At The Right Pace For You!
ŸŸMaximizing The Client Experience: Giving Your Clients More Than What They Expect!
The Power of Referrals: Each Client Counts! Understanding The Power Of The Client!
ŸŸŸManaging Client Expectations: Are You Reaching Your Client's Expectations?
Utilizing The Power of Social Media: Is Social Media Growing Your Business or Harming It?
Networking: The Best Networking Ideas That I've Used!
(11:30AM - 12:00PM): MAKEUP KIT MUST HAVES
(12:00PM - 2:30PM): HANDS-ON DEMOSTRATION

Alaina (Color Du Jour) will demonstrate a full face application using her favorite techniques while students follow along on their models. Alaina will assess each student progress throughout the demonstration. Topics discussed will include:
Brow Sculpting

Working with Eyes
(2:30PM - 3:00PM): LUNCH

Lunch and refreshments will be provided for students participating in the hands-on course.
(3:00PM - 5:00PM): HANDS-ON DEMOSTRATION CONTINUED
Color Correcting

Highlighting/Contouring & Face Architecture
(5:00PM - 6:00PM): HANDS-ON COURSE

During the hands-on portion of the course, students will work on a papply a series of looks on a model and/or on themselves with creative input from instructor. Students will be challenged to master some of Alaina's favorite application techniques as well as focusing on their own areas of improvement. Students are encouraged to have a model to practice on. Students will receive a certificate of completion for the course. Our Series I certificate of completion grants students access to a 15% discount on all Color Du Jour products.
The Following Are Required For The Class:
Your Current Make Up Kit (including makeup brushes)
1 Model (for demonstration and hands-on portion of the class)
Your passion and eagerness to grow
The Following Are Recommended For The Class:
Model (for Hands-On Segment Only)
Camera for photos (video recording is not permitted)
Note pad
Regular Registration Fee - $300 ($150 nonrefundable deposit)
Please note that the payment made at registration is only the deposit amount required to secure your seat for the course. A remaining balance of $150 is due at least 1 week prior to the first day of class. Only cash and major credit cards (including PayPal) will be accepted. No personal checks. Payments may be made in person at our studio, online or by phone.
---


FAQs
What Is The Refund Policy?
Class registration fees are nonrefundable as advance preparations are needed for each class. Prior to registering, please ensure that your schedule allows for you to attend. However, if for any reason the class is cancelled, a full refund will be given to each person.
Does the class require a certain skill level to attend?
An immediate or advance level of makeup knowledge is required for CDJ Pro Series I.
Are there ID requirements or an age limit to enter the event?
Any attendees ages 17 and up may attend this event. Please bring a ID or driver's license for check-in.
What can/can't I bring to the event?
See required makeup items listed above.
Where can I contact the organizer with any questions?
Should you have any questions regarding the class, please send an email to info@colordujour@gmail.com