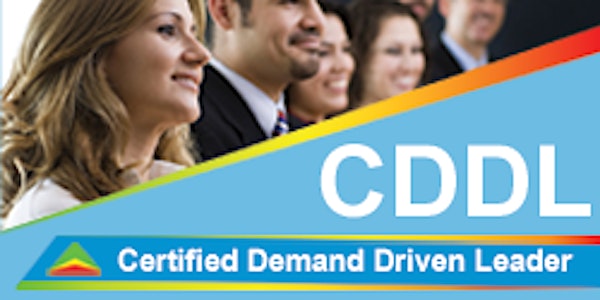 CDDL - Certified Demand Driven Leader - Online Exam
CDDL - Certified Demand Driven Leader - Online Exam
By International Supply Chain Education Alliance
About this event
CDDL - Certified Demand Driven Leader
Online Exam Registration  
Must Register one(1) week prior to the Online exam session.
This is for both 1st time exam takers and anyone needing to retake the exam.
Once you complete the registration, ISCEA Global Desk will send you 2 web links. One for the online exam, and one for iProctor (ISCEA Online Proctoring Service)
You must have a computer with good internet connectivity and a webcam to take the online exam.
Any questions, should be directed to ISCEA Global Desk via email, GlobalDesk@iscea.com
About the organizer
ISCEA Contact Numbers:
Tel: 800-817-9083

Register by Mail:
ISCEA
2000 Auburn Drive, Suite 200
Beachwood, OH 44122, USA

Web:
www.iscea.com , www.iscea.net
Email ISCEA:
info@iscea.net
WHQ Address:
ISCEA
2000 Auburn Drive, Suite 200
Beachwood, OH 44122, USA