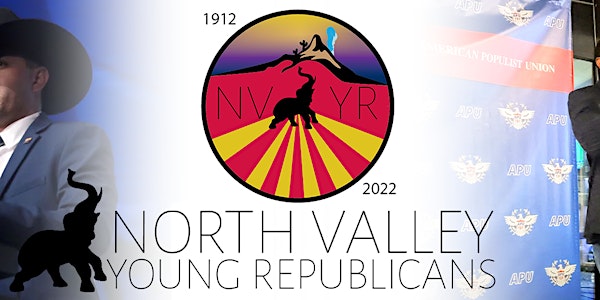 CD1 Congressional Forum hosted by the North Valley Young Republicans
Event Information
Location
Paradise Valley Community Center
17402 North 40th Street
Phoenix, AZ 85032
CD1 Candidates Elijah Norton and Josh Barnett have CONFIRMED their attendance and will be speaking! Also featuring a CD1 Candidates Forum.
About this event
The North Valley Young Republicans will be hosting their launch event, a forum featuring several candidates from Congressional District One, on Thursday, May 19th, from 5:30 to 8:00 pm! It will be located at the Paradise Valley Community Center.
Event Schedule:
5:30 - 6:10 - Doors Open
6:10 - 6:15 - Introduction
6:15 - 7:00 - North Valley LD2/LD3/LD4 Panel
Featuring: Shawnna Bolick, Steve Kaiser, Alex Kolodin, Jana Jackson, Christian Lamar, Justin Wilmeth, and Justin Olson (Hosted by NVYRs Eric Hayes and Joe Basrawi)
7:10 - 7:15 - Why Worry About Wikipedia?
7:15 - 7:50 - Speeches from CD1 Candidates Elijah Norton & Josh Barnett
7:50 - 8:00 - Closing Statements
Event is 100% FREE and open to the public! More info can be found at https://yr.republican .
Date and time
Location
Paradise Valley Community Center
17402 North 40th Street
Phoenix, AZ 85032