Description
Hello Southern NJ Travel Professionals,
Join me in welcoming and meeting Colomba Calicchio, BDM for AMAWaterways. She will be with us to update us on all the latest information with AMAWaterways River Cruises.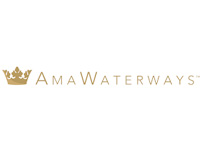 As always, your continued support is appreciated and I look forward to seeing everyone there! Travel agents from CLIA, ASTA, NACTA, ARC, PTANA and others are warmly welcomed.
Your CCRA Southern NJ Chapter Director,
Hema Khan
856-344-2990
https://www.ccra.com/chapter/southernnewjersey/
---


Access Upcoming Events, Webinars, Webcasts and More.


CCRA Webinars:
Stay ahead of industry trends and get the very latest CCRA Supplier Partner offerings - attend one of our live educational webinars - register here today: https://www.ccra.com/webinars or members can watch them on demand at any time!