Description
Hello Southern Illinois!
Join us in welcoming Guido D'Ugo, Managing Director for Ciao Italy!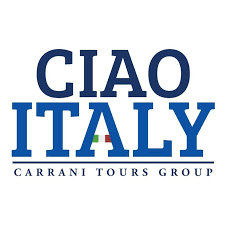 This will be a special event with a dinner and presentation by Guido. We'll get an introduction to Ciao Italy and learn all about their amazing offerings for you and your clients.
Remember practice professional courtesy. No-shows WILL NOT be invited again moving forward.
Three Hot things you should know about Ciao Italy:
1. Gray Line made Carrani Tours Group the sole operator of all of its Rome sightseeing tours, a 90 year veteran!
2. They work with only the best, most centrally-located hotels, top-notch classes and experiences, and stress-free travel transfers.
3. There are NO Inflated Costs to your clients...

Additional Presentation by Eric Andersen from Arch/Roam Right Insurance. Eric is a very engaged sales rep and will help you cover your clients for all their trips- domestic and international. This even has 24/7 phone consultations for clients to get help with emergencies. They do a phenominal job at taking care of our clients in the middle of the night! You will not want to miss this one!
Your CCRA Southern Illinois Chapter Director,
Stacy Billhartz
CEO and Travel Consultant
618-420-0350
Total Access Travel LLC

---


Access Upcoming Events, Webinars, Webcasts and More.



CCRA Webinars:
Stay ahead of industry trends and get the very latest CCRA Supplier Partner offerings - attend one of our live educational webinars - register here today: https://www.ccra.com/webinars or members can watch them on demand at any time!