Description
Greetings South Florida Travel Professionals!
Hey Mon! Let's come together! Now that the Miami and Fort Lauderdale chapters have now merged into CCRA South Florida chapter, this is an opportunity for CCRA members to connect and learn about the beautiful island of Jamaica. Plus, we get to do it so over a wine tasting hosted by Total Wines at the close of the meeting.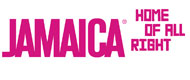 Also, in order to accommodate our expanded roster or active CCRA agent members, only one registration per attendee is allowed. Family members and colleagues are not able to attend. Only those listed as active CCRA members have access to CCRA member meetings.
Your CCRA South Florida Chapter Director,
Stephanie Jones
954-621-5434
www.ccra.com/join
---


Access Upcoming Events, Webinars, Webcasts and More.


Stay ahead of industry trends and get the very latest CCRA Supplier Partner offerings - attend one of our educational webinars live register here today https://www.ccra.com/webinars or members can watch them on demand any time!