Description
Hi San Francisco area travel professionals,


CCRA San Francisco Chapter welcomes Ya'lla Tours! Our speaker for our October meeting is their Sales Manager for the Western Region, Jane Vermeulen.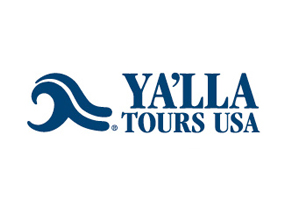 Jane has been with Ya'lla Tours nearly 2 years and prior to being a sales rep, she was a Travel Director with Travcoa for 29 years. Therefore, she is very familiar with all of the Ya'lla destinations.

Ya'lla Tours USA is a boutique tour operator serving six Mediterranean and Middle East countries, two Arabian Peninsula countries, and Cuba. Ya'lla's focus is one thing that sets them apart and they are recognized as an industry leader in quality, custom touring in the region. They work only with travel agents and guarantee quotes within 48 hours. they are known for flexibility and will customize any program.

Jane is going to be talking about the Ya'lla World - Israel, Jordan, Morocco, Egypt, Greece, Turkey, UAE, Oman, and Cuba. She will also share how Ya'lla is able to go into Cuba since 2002 and still can with the new rules and regulations. She'll also go over how Egypt is back and what is happening in the land of the Pharohs, what is going on in Dubai, and so much more!
Your CCRA San Francisco Chapter Director,
Juliet Vercelli
(707) 747-6176
https://www.ccra.com/chapter/sanfrancisco/

---


Access Upcoming Events, Webinars, Webcasts and More.


CCRA Webinars:
Stay ahead of industry trends and get the very latest CCRA Supplier Partner offerings - attend one of our educational webinars live register here today https://www.ccra.com/webinars or members can watch them on demand any time!