Description
Hello San Francisco Area Travel Professionals!

Caribbean Evening with St. Nevis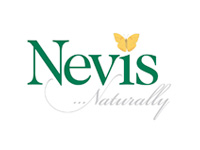 Be prepared to go a place that is known for being three things: unspoiled, unpretentious, and unforgettable.

The CCRA San Francisco Chapter welcomes the Nevis Tourism Authority CEO, Greg Phillip as our keynote speaker. Greg Phillip currently serves as CEO of the Nevis Tourism Authority and is a Director of the St. Kitts & Nevis Hotel and Tourism Association. He believes that travel experiences are best in authentic destinations and that selling travel to such places is as rewarding as visiting them. Greg is also a public speaker who motivates and inspires individuals and companies to find what makes them different and use it to their advantage. He is married to his wife Moreen, has a Bachelor of Science Degree in Accounting, a Master of Business Administration with a Minor in Philosophy. He loves the travel industry and has participated in it for 20 years.

In addition, CCRA San Francisco is proud to announce: Margie Jordan, CCRA Vice President of Agency Education.

With a heart for agency education, she administered CCRA's complete educational offering for travel agency members. This includes leading the effort to educate the travel industry on the TRUE code agency accreditation program ensuring supplier acceptance, integration, and branding. She partners with preferred supplier networks to create niche education and training opportunities though webinars and abroad through travel agent FAM trips. Her goal is to ensure the travel industry and supplier preferred network understand the benefits of working with the TRUE accredited travel agency members.

This will be an educational, informational, and fun-packed event. Don't miss it and be sure to sign up early!

Your CCRA San Francisco Chapter Director,
Juliet Vercelli
(707) 747-6176
https://www.ccra.com/chapter/sanfrancisco/

---


Access Upcoming Events, Webinars, Webcasts and More.


CCRA Webinars:
Stay ahead of industry trends and get the very latest CCRA Supplier Partner offerings - attend one of our educational webinars live register here today https://www.ccra.com/webinars or members can watch them on demand any time!