Description
Hello San Francisco area travel professionals,
At Abercrombie & Kent, they strive at every turn to redefine the notion of what is possible on a vacation. Their approach combines singular service-- such as a private passage by road and lake through the Andes, or a maximum group size of only 12 guests on each Galapagos shore excursion--with insider-access opportunities unlike any experienced before.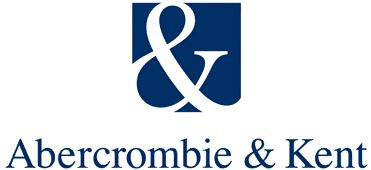 A & K goes above and beyond the call of duty, and no A & K journey is complete without that extra, unexpected "and" that makes your experience unique and unforgettable.
This chapter meeting is for agents seriously seeking to grow their business by offering more luxury which results in a higher ROI.
Our speaker this month is Cynthia Reed
Cynthia's Bio
After completing two extended trips around the word, she entered the international travel field. She's worked for two luxury tour operators before joining Abercrombie and Kent twenty-seven years ago as the Northwest Sales Director. She conducts travel agent seminars and client events on a wide variety of travel topics. She taught travel and geography classes at Foothill College in Los Altos, CA for five years. As an avid traveler, she qualified to join the Travelers Century Club with trips to 122 countries on seven continents. She has submitted Mt. Kilimanjaro at 19,341" and hiked to Mt. Everest Base Camp. She is an avid swimmer, hiker, and skier, she earned her Masters in Liberal Arts at Stanford in 2004.
Lunch will be hosted.
Attire: Smart Business Casual
First-time visitors are welcome to observe.
This is a training session where unique A & K sampling of offers will be shared as well as world wide trips. Please be prepared to take notes and ask questions.
I hope to see you there! Travel agents from CLIA, ASTA, NACTA, ARC and others are warmly welcomed.
Your CCRA San Francisco Chapter Director,
Juliet Vercelli
(707) 747-6176