Description
Hello San Diego area travel professionals,
Come meet and welcome Barbara Rubin of Magister Tours.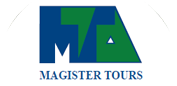 Magister Tours provides extraordinary journeys for individuals and groups with a passion for exploring and understanding cultures and history.

Barbara will focus on selling Japan, especially with the 2020 Olympics around the corner! She will also briefly go over Turkey and Greece, two destinations making a comeback in travel.
Your CCRA San Diego Chapter Director,
Lei Gonzalez
619-495-6015
ccra.com/chapter/sandiego/

---


Access Upcoming Events, Webinars, Webcasts and More.


CCRA Webinars:
Stay ahead of industry trends and get the very latest CCRA Supplier Partner offerings - attend one of our live educational webinars - register here today: https://www.ccra.com/webinars or members can watch them on demand at any time!