Description
Hello San Diego area travel professionals,
Join us in welcoming Greg Phillipp, CEO of Nevis Tourism Authority! Greg along with CCRA's very own Margie Jordan will be educating the chapter about the Caribbean Island of Nevis, a new and unique vacation destination.
As a travel advisor I am sure that you have clients or prospective clients who are seeking new and unique vacation destinations; and you are probably dying to find the destination that fits the bill.
We present to you Nevis...a deliberately different Caribbean island whic is easy to get to, easy to sell, and easy for your clients to enjoy.
Come to our CCRA luncheon and we will give you all the details and help to facilitate your success as you work to increase your sales.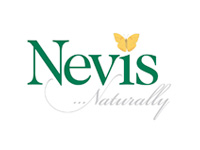 We welcome members from SAN PATA and ASTA SBN and APTA.
Non members of CCRA may only attend one chapter meeting.
Please Register/RSVP by May 20th.
Your CCRA San Diego Chapter Director,
Lei Gonzalez
619-495-6015
ccra.com/chapter/sandiego/

---


Access Upcoming Events, Webinars, Webcasts and More.


CCRA Webinars:
Stay ahead of industry trends and get the very latest CCRA Supplier Partner offerings - attend one of our live educational webinars - register here today: https://www.ccra.com/webinars or members can watch them on demand at any time!