Description
This is a members-only event however we gladly open it to professional travel agents interested in joining CCRA. Visitors may attend one meeting before joining, to learn about the many benefits CCRA offers today's entrepreneurial agents.

Business casual attire is required.

Hello, San Antonio area travel professionals!
Please join us in welcoming Mandy Wilson our District Sales Manager of Trafalgar Travel, Brendan Vacations and CostSaver Tours; all part of the Travel Corporation's brand.
She began her journey with Trafalgar back in March of 2017. Mandy has a passion for travel and enjoys sharing this passion with you, her travel partners! She is excited to share her Brendan and Trafalgar story with you during our October event!
---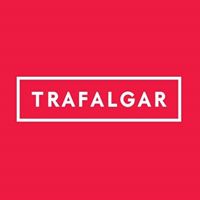 Trafalgar - We bring you The Good Life
From the iconic to the unexpected, we connect you to the diversity of the world.
Whether it's skipping the queue at the Eiffel Tower, cooking homemade pasta with Chef Libero in Tuscany or sipping champagne at a 17th century French chateau – it's these 'pinch me' moments you didn't expect, but will change the way you see the world forever.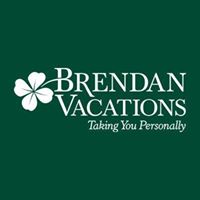 Think of it as meaningful travel made effortless, with knowledgeable Travel Directors, luxury transport, quality accommodation, plenty of included meals and your real experiences taken care of.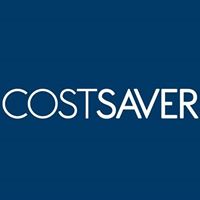 It's time to live "The Good Life."


---

Agenda
5:30 - 6:00pm: Networking

Be sure to get there early to take advantage of the Early Bird Special as the restaurant will offer us the lunch menu if your meal is ordered by 5:55pm. At 5:56pm the computer automatically switches to the evening pricing and the time stamp cannot be argued with, so I encourage you to be on-time and order quickly. You may even want to review the menu before you arrive.
http://milanoonwurzbach.com/our-menu
6:00 - 6:30pm: CCRA Announcements and SOS (Success or Struggles) time
6:30 - 7:15pm: Mandy will give us updates and share her favorite sales tip with us.

---
Remember to bring your business cards, notebooks, writing instruments and your smiles!


Upcoming Meeting Dates:



November 12th: Alyssa Faz representing Royal Caribbean International

---
Also, let's share the knowledge and joy of CCRA by inviting agents who haven't been to a meeting yet and don't know what CCRA is all about. All credentialed Travel Agents from CLIA, ASTA, NACTA, ARC and others are warmly welcomed to attend one meeting as a guest.
As always, your continued support is appreciated, and I look forward to seeing you there.
Cheers,
Your CCRA San Antonio Chapter Director,

Micky Dixon
micky.dixon@ccra.com
(210) 257-0005

Do you know someone who is interested in joining CCRA or becoming a TRUE Code accredited agent? Then share this link with them: https://www.ccra.com/chapter/sanantonio

---


Access Upcoming Events, Webinars, Webcasts and More.

CCRA Webinars:
Stay ahead of industry trends and get the very latest CCRA Supplier Partner offerings - attend one of our live educational webinars - register here today: https://www.ccra.com/webinars or members can watch them on demand at any time!

San Antonio Chapter Facebook Page:
Keep up with the latest meetings and events. Visit https://www.facebook.com/groups/CCRA.SATX/ and request to be added to our CCRA San Antonio Chapter members only page.