Description
[ THIS EVENT IS OPEN TO ACCREDITED TRAVEL PROFESSIONALS ONLY. ]



Hello, San Antonio area travel professionals!

Didn't get the chance to become a Certified Sandals Specialist at PowerSolutions National earlier this year? Well, here's your chance!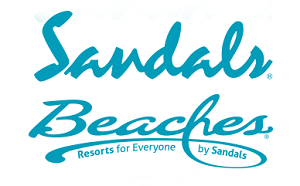 Attending a half-day workshop is one of the requirements that's necessary to earn this very impressive credential! Don't miss this exciting opportunity to learn about Sandals and Beaches! Also, in order to remain an "Active" Certified Sandals Specialist, you must attend one of these half-day workshops every year!

The 2019 Workshop schedule is listed below. You must RSVP online on the Sandals travel agent portal at taportal.sandals.com. Please note: not all workshop dates have been posted yet and the workshop venues will be posted online 6-8 weeks prior to the event. At that time, you will be able to RSVP, so please keep checking!
Once registration opens follow these steps to register through the TA Portal:

TO REGISTER:
1. Go to www.taportal.sandals.com
2. Log in with your Personalized Username & Password
3. Click on Events at the top of the page.
4. Select Workshops - CSS on the Menu on the left side
5. Scroll down for the city or use KEYWORD SEARCH to find your city!
6. Click on Attend – The fields will automatically be populated.
7. Check the Terms & Conditions Box
8. Include Payment of Registration Fee
9. Submit
You will then receive an email confirmation from Sandals directly.
10. Once you receive that confirmation come back to this page and RSVP so I know to save you a spot.
Hope to see you there!
Cheers,
Your CCRA San Antonio Chapter Director,

Micky Dixon
micky.dixon@ccra.com
(210) 257-0005

Do you know someone who is interested in joining CCRA or becoming a TRUE Code accredited agent? Then share this link with them: https://www.ccra.com/chapter/sanantonio

---


Access Upcoming Events, Webinars, Webcasts and More.

CCRA Webinars:
Stay ahead of industry trends and get the very latest CCRA Supplier Partner offerings - attend one of our live educational webinars - register here today: https://www.ccra.com/webinars or members can watch them on demand at any time!

San Antonio Chapter Facebook Page:
Keep up with the latest meetings and events. Visit https://www.facebook.com/groups/CCRA.SATX/ and request to be added to our CCRA San Antonio Chapter members only page.