Description
Please, Cancel Out If You Are Sick Or Not Feeling 100%

Save The Date & Please Only Register Once.
Hello Arizona CCRA Members!
We have great news from TripAdvisor! Do not miss out.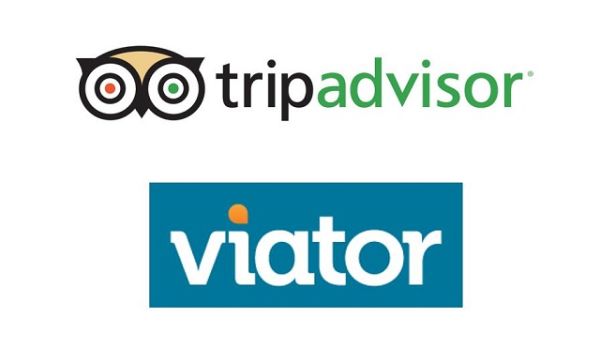 "Grow your business and give your clients the most memorable experiences while they vacation. Viator, powered by TripAdvisor, is an online marketplace of bookable tours and activities worldwide. With unmatched global supply and industry-leading features, the Viator Travel Agent Program can help you efficiently capture in-destination or last-minute tours and activities bookings – and commission!

We'll show you how easy it is to increase your agency's revenue when you book with us, using this new platform built specifically for travel advisors. Learn how to search and select the best products for your clients, which you can book directly, or have them book on their own with your own shareable link"

Stephanie Allan-Sorkin
Growth Marketing Specialist
+1 415-638-7181 (Mobile)
sallansorkin@tripadvisor.com
www.tripadvisor.com

Please note:

Bring business cards and a pen and paper for note taking.

Cost: None. Supplier to host. Lunch will be after the meeting/training.

We welcome travel agent non-members to attend. Non-members do need to RSVP so we have a count for lunch.

Date & Time:
Monday, May 6, 2019
9:30 AM – 11:00 AM

Location:
Famous Dave's Restaurant
1011 North Dobson RoadRiverview Shopping Area
Mesa, AZ 85201

Driving directions:
Famous Dave's Restaurant, 1011 North Dobson Road Mesa, AZ 85201. 480-615-1444 Mesa Riverview Shopping Area, SE corner of N. Dobson & 202. Near the Cracker Barrel and Bass Pro Shop.
Your CCRA Arizona Chapter Director,
Paula Goldsmith
480-588-6941
https://www.ccra.com/join

---
Access Upcoming Events, Webinars, Webcasts and More.



CCRA Webinars:
Stay ahead of industry trends and get the very latest CCRA Supplier Partner offerings - attend one of our live educational webinars - register here today: https://www.ccra.com/webinars or members can watch them on demand at any time!