CCRA Northern Virginia Washington DC Area Chapter Meeting - Sky Bird Travel...
Description
Hello Travel Professionals,
Looking for an airline consolidator? Niche in group travel? Tour operator that handles many destinations and offers vacation packages for all budgets? Come join us as Michael Dunne from Skybird Travel and Tours shares it all!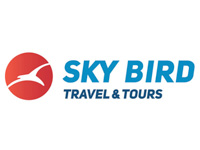 Our speaker:
Michael Dunne is a 33-year veteran of the travel industry which includes stints with United Airlines, Japan Airlines, and Hainan Airlines. He spent 15 years negotiating global contracts with multi-national corporations. As former VP of Sales for a regional travel management company, he understands the effort it takes to land large and small accounts. His past clients include Orbitz, Expedia, and dozens of Fortune 100 companies.

As Business Development Director, Michael oversees the sales and customer service departments at Sky Bird Travel. His voice will be familiar to anyone who has listened to a Sky Bird Travel webinars.
Your CCRA Northern Virginia Washington DC Area Chapter Director,

Larissa Parks
www.ccra.com/join
---


Access Upcoming Events, Webinars, Webcasts and More.


CCRA Webinars:
Stay ahead of industry trends and get the very latest CCRA Supplier Partner offerings - attend one of our live educational webinars - register here today: https://www.ccra.com/webinars or members can watch them on demand at any time!
---