Description
Hello Northern NJ area travel professionals,
Join us in welcoming Anna Maria Lorang, Business Development Manager - NJ, CIE Tours International, as she shares with us all that is new with CIE Tours for 2020.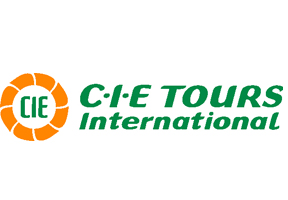 We'll get a sneak peek into: Manor Homes and Castles, Rail and Road, Hub and Spoke tour in Ireland, London and Paris, and Riviera Cruise Line and group business. She will send you away with the knowledge to sell CIE Tours, the premier tour operator for Ireland and the UK, Iceland, and Italy.
Your CCRA Northern NJ Chapter Director,
Laurie Capo
201-337-4547
ccra.com/chapter/northern-new-jersey

---
Access Upcoming Events, Webinars, Webcasts and More.


CCRA Webinars:
Stay ahead of industry trends and get the very latest CCRA Supplier Partner offerings - attend one of our live educational webinars - register here today: https://www.ccra.com/webinars or members can watch them on demand at any time!