Description
Hello New York area travel professionals,
Please join us in welcoming Candy Heikkinen, Director of Sales & Marketing for Tours of Distinction!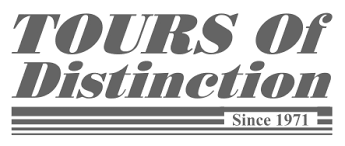 She will be sharing with us all of the new and exciting offerings they have for you and your clients.

About Tours of Distinction:
For more than 45 years, Tours of Distinction has offered a diverse collection of large and small guided group and individual tour itineraries carefully crafted by our Professional Travel Team. We specialize in everything from carefree day tours and multi-day adventures to 7-14 day national and international journeys of a lifetime. Whether you are a first-time traveler or a seasoned globetrotter, we are here to provide you with expert service because when it comes to travel, service and our years of experience make all the difference. Our goal is to make sure that every day of your journey with Tours of Distinction is the best that it can be.
For Tours of Distinction, travel is not just a "business," it is a lifestyle that inspires a sense of community that spans the globe. We would like to welcome you to our "Tours of Distinction" and invite you to enjoy the magic, excitement and exhilarating experiences of travel with us. The world awaits!
Your CCRA New York Chapter Director,
Rosa Lucas
201-754-4800
www.ccra.com/join

---


Access Upcoming Events, Webinars, Webcasts and More.


CCRA Webinars:
Stay ahead of industry trends and get the very latest CCRA Supplier Partner offerings - attend one of our live educational webinars - register here today: https://www.ccra.com/webinars or members can watch them on demand at any time!


NYC Chapter Facebook Page:
Keep up with the latest meetings and events. Visit https://www.facebook.com/CCRA-NYC-Chapter-1172617722807656 and request to be added to our CCRA New York City Chapter members only page.