Description
Hello New York area travel professionals,
You will not want to miss this Chapter meeting!

Join us in welcoming Patrice Henry, Director Northeast Sales for Nevis Tourism Authority.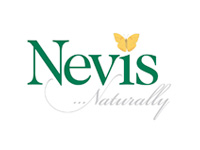 Nevis is one of the most unspoiled and relaxing islands in the Caribbean with vividly green, blue skies, clean air, and long empty beaches. Come out and meet with Patrice and discover what this remarkable jewel has to offer you and your clients.
Your CCRA New York Chapter Director,
Rosa Lucas
201-754-4800
https://www.ccra.com/chapter/nyc/

---


Access Upcoming Events, Webinars, Webcasts and More.


CCRA Webinars:
Stay ahead of industry trends and get the very latest CCRA Supplier Partner offerings - attend one of our live educational webinars - register here today: https://www.ccra.com/webinars or members can watch them on demand at any time!


NYC Chapter Facebook Page:
Keep up with the latest meetings and events. Visit https://www.facebook.com/CCRA-NYC-Chapter-1172617722807656 and request to be added to our CCRA New York City Chapter members only page.