Description
Hello Los Angeles East area travel professionals,
Greg Baxter, Business Development Director for Un-Cruise Adventures will be giving our Chapter an informative and enlightening presentation on one of the most unique travel Cruise companies in the world. Please join us to learn more about Un-Cruise and booking Groups Travel, Family Adventures, and much more.
Small Ships… BIG Adventures.
A crew member shows you to your cabin. After a short time getting situated, gain your bearings with a spin around the ship before heading to the lounge for a glass of bubbly and to meet your shipmates. Once on board, transplanting yourself and settling in is a snap. And then you're off! Headed to where the big ships can't go—in more ways than one. Be sure to pack a go-with-the-flow attitude. There are set itineraries, but in-the-moment decisions with Mother Nature leading the way will happen! No two UnCruise departures are ever the same, and they're way more personable.
No matter how you travel—with a companion, family, solo, or in a group—connection, place, and adventure are at the heart of your exploration. Uncover hidden treasures, meet locals (the human, feathered, and wild-and-woolly ones), and learn while having fun. Change the way you see the world.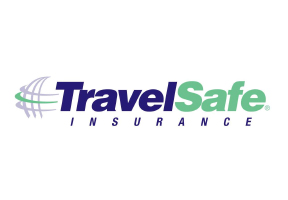 Find out how you can keep your clients protected on domestic and cruises with primary medical coverage through Travelsafe insurance.
Anthony Suarez Western Director for TravelSafe Insurance, has talking points to help you protect your clients from the big expenses that can happen during the trip:
(medical expenses during the trip Medicare, or big deductibles for being "out of network") , and

'help you control the liability for your business.

What is Terrorism coverage vs. "fear of Travel"

Coverage for Single Supplement charges for double occupancy.
Your CCRA Los Angeles East Chapter Director,
Frank Gutierrez
213-703-9808