Description
Hello Jacksonville Travel Professionals,
Please join us in welcoming Guido Udigo and Bruce Waters from Ciao Italy!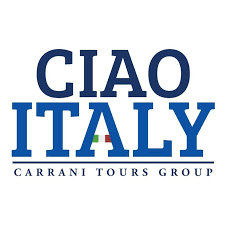 They will be sharing why Ciao Italy should be your go to when booking Italy for your clients... because they are Italia. Ciao offers tours, custom itineraries and local experiences all at a great value, so you don't want to miss this meeting!
Your CCRA Jacksonville Chapter Director,
Phyllis Evenson
904-213-8664
https://www.ccra.com/join/

---


Access Upcoming Events, Webinars, Webcasts and More.


CCRA Webinars:
Stay ahead of industry trends and get the very latest CCRA Supplier Partner offerings - attend one of our live educational webinars - register here today: https://www.ccra.com/webinars or members can watch them on demand at any time!


Jacksonville Chapter Facebook Page:
Keep up with the latest meetings and events. Visit https://www.facebook.com/groups/1664087250517821/ and request to be added to our CCRA Atlanta Chapter members only page.