Description
Hello all travel professionals,
Please join us in welcoming Yvetter Jackman, Sales Manager at Nevis Islands!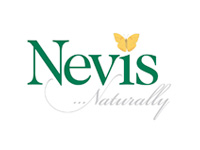 Yvetter will sharing with us a general introduction to Nevis Islands, what is new with them, and all of the amazing offerings they have for you and you clients.
Your CCRA Detroit Chapter Director,
Dr. Joy Gilbreath, Ed.D
https://www.ccra.com/chapter/detroit/

---


Access Upcoming Events, Webinars, Webcasts and More.

CCRA Webinars:
Stay ahead of industry trends and get the very latest CCRA Supplier Partner offerings - attend one of our live educational webinars - register here today: https://www.ccra.com/webinars or members can watch them on demand at any time!