Description
Hello, Dallas area travel professionals!

Please join us for our September Chapter meeting to welcome your new chapter director: Dawn Garza


This month's presenters are: Tracey Smith-Campbell of Apple Vacations and Ram Silverman of Golden Tickets
Agenda
6:00 pm - Networking
6:15 pm - Updates & Announcements
6:30 pm - Golden Tickets
7:45 pm - Apple Vacations
Parking is available on the street and at the Renaissance Hotel adjacent to the restaurant. They will comp your parking ticket with purchase.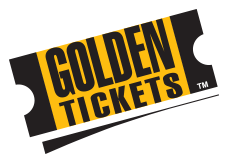 Golden Tickets has been professionally providing services to fans and corporations since 1988. They are proud members of the NATB (National Association of Ticket Brokers), NTA (National Tour Association), BBB (The Better Business Bureau) and many other fine associations. We have a consumer protection plan, an errors and omissions policy, and are bonded, to insure complete confidence and peace of mind to our many satisfied customers. Their qualified staff can assist you in your ticket purchase decisions and provide you the best tickets for a price within your budget. The 29-year blemish free record stands for that Trust. We are "Your Passport to Sports."



Apple Vacations specializes in vacations to top destinations like Cancun, Punta Cana, the Bahamas, Costa Rica, Panama, Hawaii, and many others in the Caribbean and Mexico. Enjoy the convenience of one-stop shopping.
With the merger between Apple Vacations and The Mark Travel Company, this is a "do not miss" presentation!
Join our CCRA Dallas Facebook Page:
This is a good place to see what is happening in our chapter and to ask questions or share stories that will be helpful to one another. https://www.facebook.com/CCRA-Dallas-Chapter-398555263863851
Remember to bring business cards, a notepad and pen, and a travel agent guest. Travel agents from CLIA, ASTA, NACTA, ARC and others are warmly welcomed.
FYI - A non-CCRA member guest may attend our chapter meetings only once and must become a member before attending a second meeting.
Do you know someone who is looking to network with like-minded people, meet amazing suppliers and want to be part of a growing industry? Then please share this link with them: Dallas CCRA Chapter
I am looking forward to seeing you all! If you have any questions, please feel free to reach out to me.
Your CCRA Dallas Chapter Director,


Dawn Garza
dawn.garza@ccra.com
972-529-9264
ccra.com/chapter/dallas/

---
Access Upcoming Events, Webinars, Webcasts and More.

PowerSolutions National:
For Travel Pros Who Mean Business… Feb. 7th to 9th, 2019 at The Gaylord National Resort & Convention Center. Register today at https://www.powersolutionsnational.com'

CCRA Webinars:
Stay ahead of industry trends and get the very latest CCRA Supplier Partner offerings - attend one of our educational webinars live register here today https://www.ccra.com/webinars or members can watch them on demand any time!
Dallas CCRA Chapter Facebook Page:
Keep up with the latest meetings and events and request to be added to our CCRA Philadelphia members only page.