Description
Hello Arizona CCRA Members!




Save The Date & Please Only Register Once.

Join us in welcoming Jane Vermeulen, your Ya'lla Tours USA sales rep. Jane is a native Californian with a passion to travel the world. She worked with the UNHCR in Hong Kong placing Vietnamese refugees into the US, Canada & Europe. She lived in Egypt and has traveled extensively around the world many times! Her favorite destinations are the Middle East, Africa, Cuba, and all the destinations that Ya'lla Tours offers. She has traveled to 95 different countries, always in search of local customs, culture, history and religion. She knows our world has so much to offer.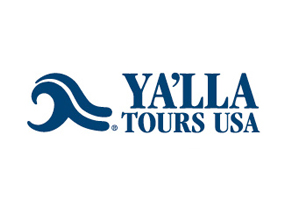 Ya'lla Tours USA is a boutique tour operator serving Israel, Jordan, Morocco, Egypt, Greece, Turkey, UAE, Oman and Cuba! Their focus is one thing that sets them apart, they are recognized as an industry leader in quality, custom touring in the region. They work only with travel agents and guarantee quotes within 48 hours. They are known for flexibility and will customize any program.

We look forward to sharing the Ya'lla World with you and everything it has to offer you and clients.

Please note:

We welcome travel agent non-members to attend. Non-members do need to RSVP so we have a count for lunch.
Please bring business cards and a pen and paper for note taking.
Cost: None. Supplier to host. Lunch will be after the meeting/training.
Driving directions: Famous Dave's Restaurant, 1011 North Dobson Road Mesa, AZ 85201. 480-615-1444 Mesa Riverview Shopping Area, SE corner of N. Dobson & 202. near the Cracker Barrel and Bass Pro Shop.

Jane Vermeulen, Sales Manager West
Ya'lla Tours USA
www.yallatours.com

Tel: (503) 977-3758 ext. 5
Toll Free: (800) 644-1595 ext. 5


Your CCRA Arizona Chapter Director,

Paula Goldsmith
480-588-6941
https://www.ccra.com/chapter/phoenix/
---
Access Upcoming Events, Webinars, Webcasts and More.


PowerSolutions National:
For Travel Pros Who Mean Business… Feb. 7th to 9th, 2019 at The Gaylord National Resort & Convention Center. Register today at https://www.powersolutionsnational.com



CCRA Webinars:
Stay ahead of industry trends and get the very latest CCRA Supplier Partner offerings - attend one of our live educational webinars - register here today: https://www.ccra.com/webinars or members can watch them on demand at any time!