Description
Hello Arizona CCRA Members!




Save The Date & Please Only Register Once.

Seeking help with social media marketing for your business? Look no further! Sandals and Beaches Specialist, Ariell Marsh, will be hosting an in-depth training on how to utilize social media platforms in order to grow your business! Join us for this informative and beneficial training!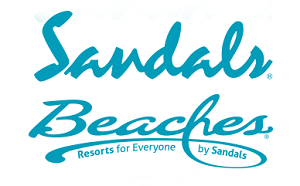 Please note:

Bring business cards and a pen and paper for note taking.
Cost: None. Supplier to host. Lunch will be after the meeting/training.
We welcome travel agent non-members to attend. Non-members do need to RSVP so we have a count for lunch.

Driving directions:
Famous Dave's Restaurant, 1011 North Dobson Road Mesa, AZ 85201. 480-615-1444 Mesa Riverview Shopping Area, SE corner of N. Dobson & 202. near the Cracker Barrel and Bass Pro Shop.

Ariell Marsh | Associate Business Development Manager - Arizona
Unique Vacations, Inc. | Affiliate of Unique Travel Corp., Worldwide Representatives of
Sandals Resorts | Beaches Resorts
PH: 480-434-8306
E-Mail: amarsh@uvi.sandals.com

Your CCRA Arizona Chapter Director,
Paula Goldsmith
480-588-6941
https://www.ccra.com/chapter/phoenix/
---
Access Upcoming Events, Webinars, Webcasts and More.


PowerSolutions National:
For Travel Pros Who Mean Business… Feb. 7th to 9th, 2019 at The Gaylord National Resort & Convention Center. Register today at https://www.powersolutionsnational.com



CCRA Webinars:
Stay ahead of industry trends and get the very latest CCRA Supplier Partner offerings - attend one of our live educational webinars - register here today: https://www.ccra.com/webinars or members can watch them on demand at any time!