Description
Hello Arizona CCRA Members!
"Please Cancel Out If You Are Sick"
Register ONCE using the green button. If you are unable to attend after you've registered please be sure to cancel your reservation.
Collette, a family owned company started touring along the East Coast in 1918. This year we are celebrating our centennial. With 100 years of experience in bringing destinations to life for travelers we have a time-tested invaluable partnership with the agency community creating memorable guided travel journeys. It is our passion to help you share the world with as many people as possible. Join us to learn more about the Collette Travel experience from starting in style with private hometown roundtrip sedan service to the airport, to our strict no discounting policy Collette works together with agents to help grow your revenue and co-op marketing opportunities.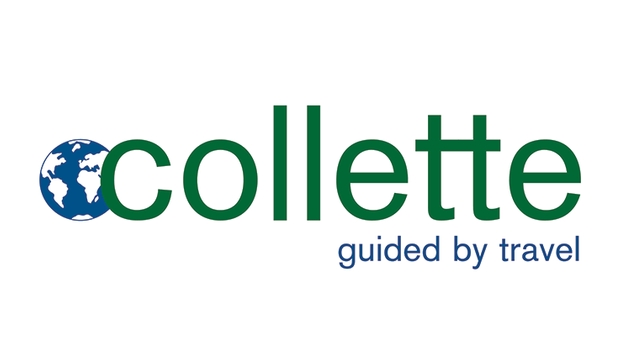 Collette puts you first:
· Earn more with Collette
· Take care of our travelers
· Listed guaranteed departure dates
· Strict discounting policy
· Protecting your travelers and your commission
· Keep your travelers coming back, 98% customer satisfaction rate.

Collette's guided vacations cover all seven continents with over 140 tours to choose from we travel to the destinations your guests want to experience.

Megan Saxon
BDM – Arizona, Las Vegas
180 Middle Street, Pawtucket, RI 02860
Phone: 866.923.1748 www.gocollette.com

"Please" bring business cards.

"Please" bring paper and pen for note taking.

We welcome travel agent guests to attend with you. Guests do need to RSVP so we have an accurate count.

Cost: None. Supplier to host. Lunch will be after the meeting/training.

Driving directions: Famous Dave's Restaurant, 1011 North Dobson Road Mesa, AZ 85201. 480-615-1444 Mesa Riverview Shopping Area, SE corner of N. Dobson & 202. near the Cracker Barrel and Bass Pro Shop

I hope to see you there! Travel agents from CLIA, ASTA, NACTA, ARC and others are warmly welcomed.
Your CCRA Arizona Chapter Director,
Paula Goldsmith
480-588-6941