Description
Are you between the ages of 18-24?
Are you looking to get away from the craziness of life for a weekend?
Have you ever asked the question: "Who am I?" or "What am I hear for?"
Then this is the retreat for you!!
Throughout this weekend, we will spend time talking about, looking at and discussioning those two big life questions. We will also have lots of home-cooked meals, indoor pool and hot tub party, crazy games, volleyball/basketball, drive-in movies, sweet prizes and not to mention some relaxation time for you to simply take a break from being a college student!!!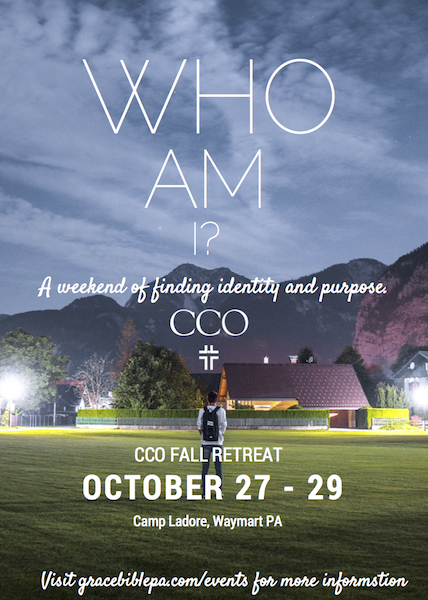 Tickets are $83 which includes housing, meals and programming for the weekend.
Here's a link to the retreat packet with more information: https://www.dropbox.com/s/twmvyx3bifcq9s9/Retreat%20Packet%202017.pdf?dl=0
For more information about the CCO and what we believe, you can visit www.ccojubilee.org
Date and Time
Location
Refund Policy