Description



THIS WORLD FOOD DAY, JOIN US TO CELEBRATE
HEALTHY OPTIONS WITH A FOOD TALK
---
Featuring: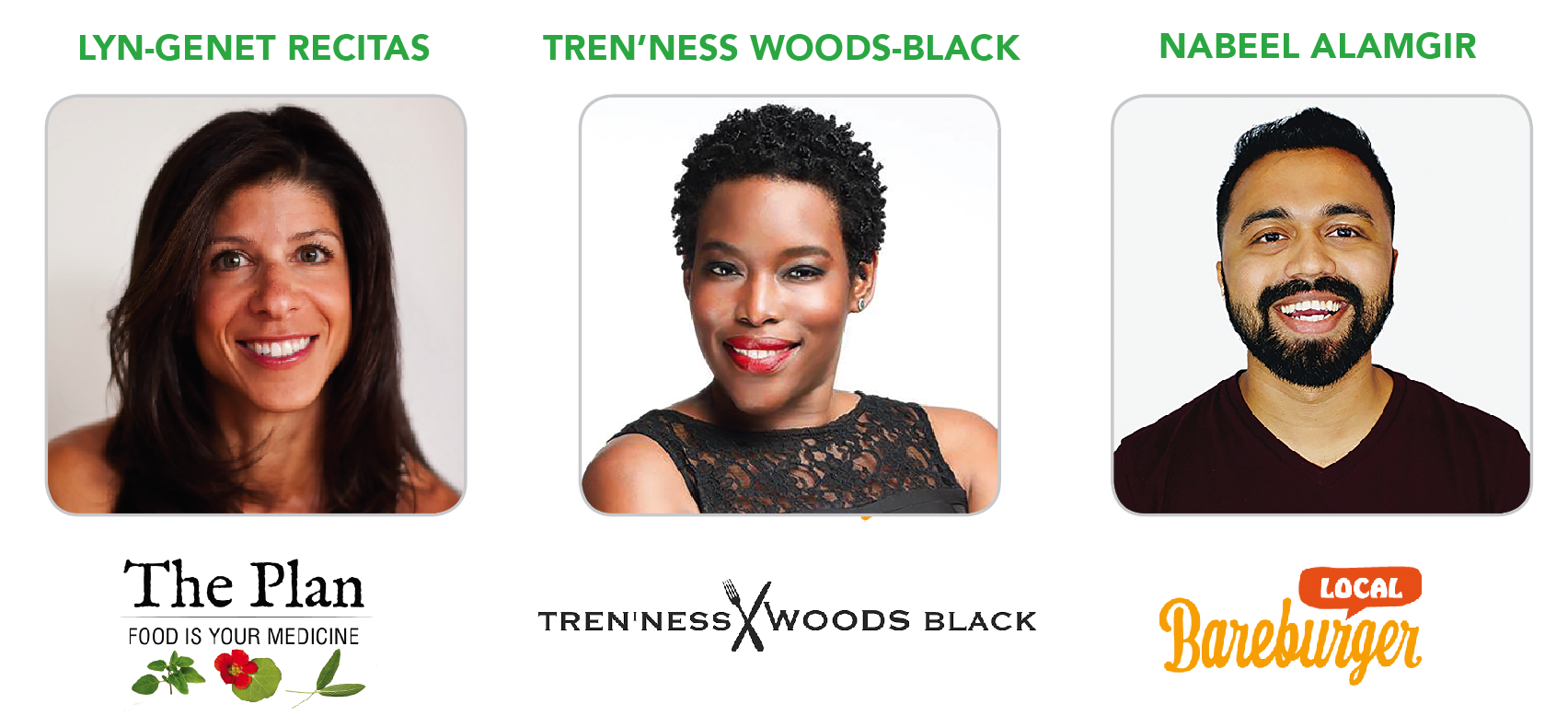 Lyn-Genet Recitas
Holistic Health Practitioner, Sports Nutritionist, RYT, CHP
Lyn-Genet Recitas is the NY Times and International Bestselling author of The Plan and The Metabolism Plan a groundbreaking anti-inflammatory nutritional protocol which has been published in over 15 countries. She's been featured on Dr. Oz, Huffington Post, CBS, NBC, Fox News, Women's Running, Fitness, MindBodyGreen, and Marie Claire.
Lyn-Genet is a sport and holistic nutritionist. She and her staff of doctors and nutritionists have helped hundreds of thousands of men and women reach their best health by finding their chemical responses to food, not counting calories. The Plan is an effective way to lose weight, improve health and reverse the aging process.
Tren'ness Woods-Black
President and Chief Strategist of Tren'ness Woods-Black, LLC, creator and host of Cornbread & Conversations, and granddaughter of the late Sylvia Woods, founder of the Soul Food icon, Sylvia's Restaurant where she serves as the VP Communications. With over 20 years experience in the restaurant industry and as a seasoned communications executive, Tren'ness has worked for clients such as Sylvia's restaurant and food products, National Action Network and J. Walter Thompson. She has successfully brokered marketing deals with Target, Splenda, Starbucks, and Whirlpool to name a few. Her philanthropic efforts have raised over one hundred thousand dollars for The Sylvia and Herbert Woods Scholarship Fund. Tren'ness has served as a spokesperson for the American Heart Association, is Co-Chair and founding Board Member of Harlem Park to Park and serves on the Board of Directors for NYC & Company and the NYC Hospitality Alliance.
Nabeel Alamgir
Chief Marketing Officer of Bareburger
The Chief marketing officer at a New York City-based organic burger joint. Bareburger has been in existence for 9 years and already have 47 locations in 5 countries with a motto is to sell the most delicious burger, from the most sustainable partners, in a restaurant that will make you feel good. Being a super small company, Nabeel has to focus on technology that is innovative, affordable and most importantly measurable. Nabeel relies heavily on AI and automation.
In Conversation with:
Vince Boudreau
President, The City College of New York

---
Vincent G. Boudreau earned his Ph.D. in Comparative Politics at Cornell University. Formerly chair of the Department of Political Science and the first Dean of the Colin Powell School for Civic and Global Leadership, he is currently the president of The City College of New York.


Our Proud Partners
The City College of New York President's Office
Healthy CUNY
Colin Powell School for Civic and Global Leadership

FAO (Food and Agriculture Organisation of the United Nations)
Whole Foods