CCMGMA Luncheon - 05/25/2017

Thursday, May 25, 2017 from 11:30 AM to 1:00 PM (CDT)
Event Details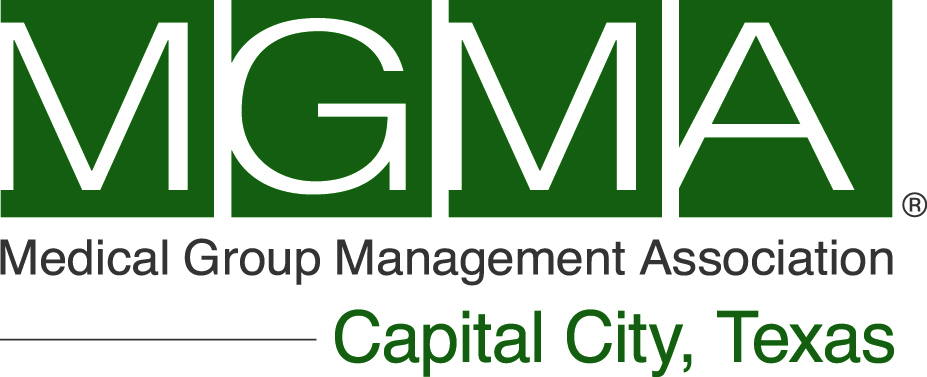 May 25, 2017
---
A Layered Security Approach to Proactively Reducing Healthcare IT Security Risks
Presentation Description:
The volume and complexity of IT security attacks have dramatically increased in recent years, and internal IT departments are struggling to keep up. In 2016, there were 4,000 ransomware attacks per day – a 4x increase over 2015. The FBI reports that US companies paid out $209M just in Q1 of 2016. For this year, Ransomware continues to grow, both in the number of attacks and its complex ability to bypass existing IT security measures. Security experts predict even more advanced attacks to include RansomWorms in the near future.
 According to CSO Online in January of 2017, more than 50% of small and midsized business have been hit by ransomware. Of those that have, 48% have paid the ransom. In 2016, organizations paid an average of $2,500 per incident and had to spend at least 42 hours responding to the breach. Of companies that did not end up paying the ransom, only 42% stated they had full and accurate backups.
 David Doran will provide an overview of how organizations become infected with Malware and Ransomware. He will show how Texas Systems Group protects its healthcare clients by deploying their Layered Security Architecture as part of their BrightStar IT Managed Services. The results speak for themselves: in the past year, not a single one of the 150 plus BrightStar IT Managed Services clients has been infected with Ransomware. CCMGMA members will be able to take back a list of IT Security best practices that they can implement at their own organization to dramatically reduce their risks of IT security breaches, ransomware encrypted data, downtime, data loss, and stolen Patient Healthcare Information.
 Presented by: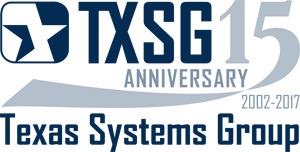 What makes Texas Systems Group different from any other IT Managed Services firm supporting healthcare organizations? Our people!
 We believe that IT support can actually be provided by Texas friendly, honest and caring IT professionals. Organizations should not have to interact with stereotypical IT geeks with poor social skills to be able to resolve their tech issues. Texas Systems Group is a place where our employees can accelerate their careers by promoting a team based environment to Learn, Grow, and Improve. We are the company that attracts talented, personable professionals who want to challenge themselves to reach their goals.
 We are based in Austin Texas, and for the past 15 years, Texas Systems Group has been working with healthcare organizations to provide Texas friendly, honest and caring IT support to their staff. Through our BrightStar IT Managed Services, we empower organizations to do more with their information technology while at the same time ensuring HIPAA compliance. This is only possible through our extensive proven processes, well-defined technology standards, dedicated Support Desk, Network Central, SysNet Engineers, CyberSecure, and Virtual CIO teams.
Speaker Name:
 David Doran
CEO, Texas Systems Group, Inc.
 Speaker Bio:
 Growing up with my Dad serving in the Air Force, the world was my playground. When I wasn't living in Texas, I was growing up in Japan, Turkey, England, and Germany. I was born in San Antonio where I ultimately finished high school and then paid my own way through the University of Texas San Antonio.
 After college, armed with a Computer Science degree, I pursued the military life myself by becoming a Lieutenant in the US Air Force. I served as a Communications and Computer Systems Officer in Texas, Germany, and California. Inspired by my service in the Air Force, I earned my private pilot license in 1989. I was in Riyadh, Saudi Arabia during Desert Storm and had the opportunity to spend a night in the capitol of North Korea while accompanying five US Senators. The Air Force allowed me to travel to most European countries as well as Russia, Australia, South Korea, and Canada. While stationed in Germany, I spent nights and weekends earning my Master's degree in Management Information Systems.
 Not wanting the same nomadic life for my children, I left the Air Force as a Captain in 1997, moved to Austin, Texas, and have been here ever since. I started my civilian career working with startup companies and rode the "dot com" wave until it came crashing down in 2001. I then co-founded Texas Systems Group in 2002, and for the past fifteen years, I've been blessed to lead a very successful and growing IT Managed Services company made up of Texas friendly, honest & caring IT professionals. I completed my Executive MBA at UT Austin in 2014, and just last year, Texas Systems Group earned a spot on Inc 5000's Fast Growing Companies.
 In my personal time, I love traveling with my wife, Isebel, and our family, as well as finding ways to serve others. I'm truly blessed to have found happiness in both life and business.
MGMA Body of Knowledge:

Operations Management 
Meeting Agenda:
11:30am     Networking
12:00pm     Sit-down, Announcements begin
12:15pm     Program Begins
12:45pm     Q&A
1:00pm       Adjourn
NOTE:  A vegetarian meal option will be offered to all participants on request. 
---
Renew Your 2017
Texas MGMA & CCMGMA Membership 
The following are benefits you receive when you join our organization today! 
Broad-based industry knowledge/experience
Discounted event registration fees
Accreditation hours (ACMPE and CPE) are offered at our events
Access to the Texas MGMA member forum and directory
Ability to sit for a free mock CMPE exam
Access to our lending library
Ability to serve on Texas MGMA committees and become involved
As a Texas MGMA member, you will also become a member of the CCMGMA - there is no additional charge for your local chapter selection. Please note that membership is based on a calendar year.  
Click the link below to renew or initiate your TMGMA and CCMGMA membership
https://tmgma.memberclicks.net/join-texas-mgma
---
Earn ACMPE Continuing Education Credit!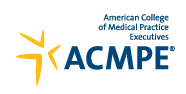 Attending this CCMGMA event will provide you the opportunity to earn 1 CE credit hour for the American College of Medical Practice Executives - the certification body of the MGMA.
Attendee List
Sort by:

Date

|

First Name

|

Last Name
When & Where

Trulucks - Austin Arboretum
10225 Research Blvd
Suite 4000
Austin, TX 78759


Thursday, May 25, 2017 from 11:30 AM to 1:00 PM (CDT)
Add to my calendar
Organizer
Capital City Medical Group Management Association
CCMGMA is the premier networking group for medical practice executives in the Austin area.  We serve as a local chapter of the Texas MGMA and are highly regarded by business leaders in the healthcare community.
Officers:
 Sarah Lamb, CMPE
CCMGMA President
leadership@ccmgma.com
Laurie East, FACMPE
CCMGMA Vice President
leadership@ccmgma.com
CCMGMA Luncheon - 05/25/2017