Description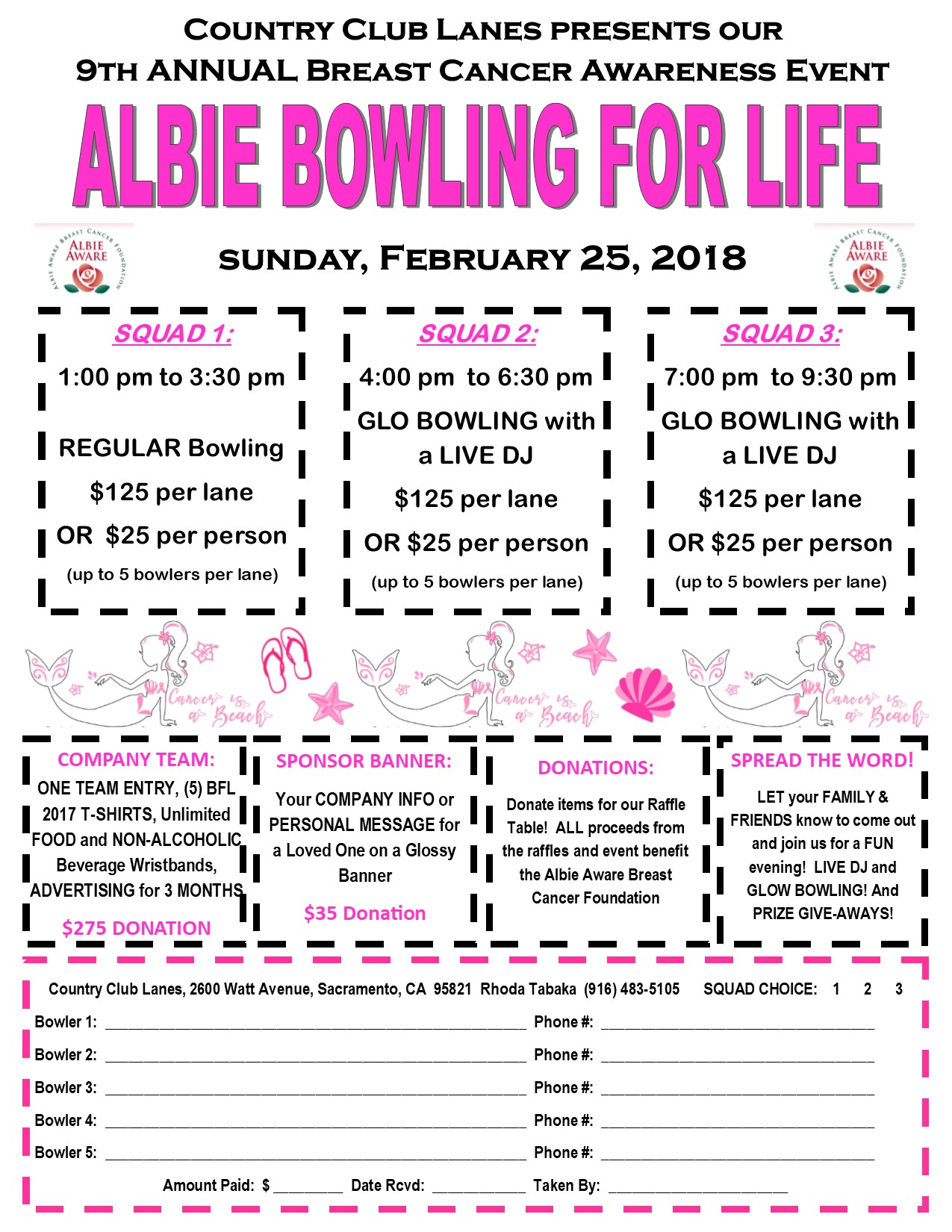 This years theme is CANCER IS A BEACH. We encourage all teams to dress up with team spirit. The most impressive team will receive a prize :) During bowling we will have MC Rhoda giving away tons of goodies & prizes to those on the lanes. You will also have a chance to purchase raffle tickets for our AWESOME raffle table with over 60 prizes on each squad.
Breast Cancer Survivors will get to choose a hand painted bowling pin to take home with them :)
*** BOWLING *** RAFFLES *** BOOBS *** GIVEAWAYS *** BOOZE *** PRIZES ***
Kareoke will be held in our Candlerock Lounge after the last squad finishes. Kareoke is FREE but alcohol must be purchased on own. (21+ ONLY for Kareoke)
"Albie Aware" sounds like "I'll be aware" and that's our purpose: To make people aware of cancer PREVENTION methods, to encourage self-examination and annual mammograms beginning at age 40 (earlier if you have a strong family history) for EARLY DETECTION, to be aware of the diagnostic tests available to determine the best TREATMENT for breast cancer and the early detection of a recurrence, and to provide financial assistance as well as advocacy when these tests are not covered by the insurance provider.
In honor of Albie, it is our goal to raise money to help others in the community who are facing a breast cancer diagnosis. We hold this bowling event to raise money for families in the Sacramento Area.
For more information about who we support please visit www.albieaware.org