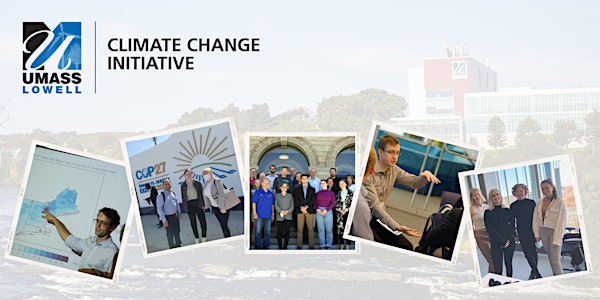 CCI Seminar Series: NISAR, A game changing satellite for monitoring planet
Join us for our Climate Change Initiative (CCI) Seminar Series: NISAR, A game changing satellite for monitoring planet Earth.
When and where
Location
Shah Hall Room 305 21 University Avenue Lowell, MA 01854
About this event
In January 2024 NASA and the Indian Space Agency ISRO will launch the jointly developed synthetic aperture radar satellite mission NISAR. Based on cloud-penetrating microwave imaging, data from this mission will enable novel tools to monitor our planet's solid Earth, ecosystems, and cryosphere. With a repeat observation strategy of 12 days at 10-20 meter resolution, time series data sets from the mission will allow new detailed scientific insights into Earth system processes pertinent to questions of environmental sustainability under rapidly unfolding climate change scenarios.
The speaker Josef Kellndorfer is a member of the NISAR Science Team and has been involved in formulating this mission since its inception. The talk will provide an overview of SAR principles for environmental monitoring with examples from existing missions, the NISAR satellite and mission concept, and how the massive data flow from this mission (about 70 terabytes per day) can be handled with modern cloud computing assets.
When: Jan. 30, 2023, 5-6 p.m.
Where: In-person - Shah Hall, Room 305, UMass Lowell and Virtual via Zoom. The link will be provided after you register.
Cost: Free
About the Speaker
Josef Kellndorfer's research focuses on monitoring and assessing terrestrial and aquatic ecosystems, and disseminating Earth observation data products to natural resource managers and policy makers to improve decision making and support capacity building. He is a distinguished visiting scientist at the Woodwell Climate Research Center and currently serves on various expert working groups within NASA, NOAA, the Japanese Space Agency JAXA, and the Group on Earth Observation to advance the use of remote-sensing technology for natural resource mapping and monitoring. He is a member of the NISAR Satellite Science Team for NASA since early stages of mission formulation. Kellndorfer, Ph.D., founded Earth Big Data in 2016 to provide scalable solutions to modern data-mining challenges.