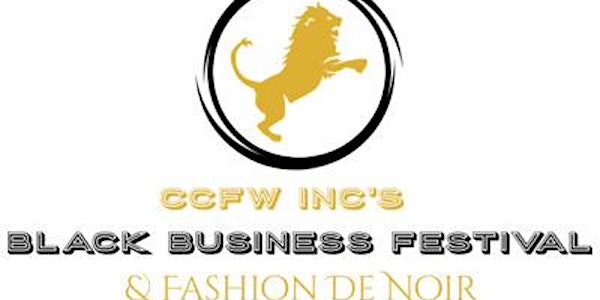 CCFW INC 3rd Annual Black Business Festival & Fashion Show Tickets
Location
Flossmoor, IL
TBA
Flossmoor, IL 60422
Entrance Fee to support Participating Black Vendors and to Support our Local,National & International Designers,Boutiques and Artists.
About this event
About this Event
CCFW INC's is Presenting its 3rd Annual Black Business Festival & Fashions De Noir, which is a festival featuring Keynote Speakers, TBA. This information is especially integral during this time of Covid 19 Pandemic. This event will incorporate social distancing with 7 ft spacing of vendor spaces, all patrons entering must wear a face mask , there will be hand sanitizing stations and there will be nurses stations with availability of blood pressure and thermometer checks.
There will be live entertainment and a High Fashion Show featuring Designs from The Black Community's Top Fashion Designers and Fashion Boutiques. Supporting the Black Businesses and Businesses from the African Diaspora with shopping opportunities and is open to everyone who wishes to support by shopping in our event. Event takes Place SUNDAY 8/28/22 from 1:00pm to 4:30pm at the Clubhouse IL. You don't want to miss this spectacular event.Come on out and Support Chicago's Black Businesses and Businesses from The African Diaspora who will be present at this event. We thank you in advance for your support and hope to see you there!
Please Note: Proceed from All Tickets go to support CCFW INC Charitable programs.
Please Note: No Gym Shoes, No Jeans- Don't even Ask. Casual and Dress Apparel and shoes Accepted.