GC Columns Phases, Manufacturing and Troubleshooting
About this event
Presented by Dr. Ramkumar Dhandapani from Phenomenex, this dinner lecture will focus on the world of gas chromatography. Dr. Dhandapani will discuss the different GC column types and what a chemist should look for and consider when purchasing from different vendors.
Please join CCDG in our first dinner lecture for the 2019-2020 year!
Starting now, CCDG will be offering a reduced rate for membership dinner lecture tickets at $15. Nonmember tickets will remain $30.
CCDG appreciates our members and we want to show our members their membership is valued. For those who are not currently members, membership registration has been opened for the 2020 calendar year. If you purchase a membership now, this will grant membership for the remainder of 2019 and the 2020 calendar year. 15 months for the price of 12!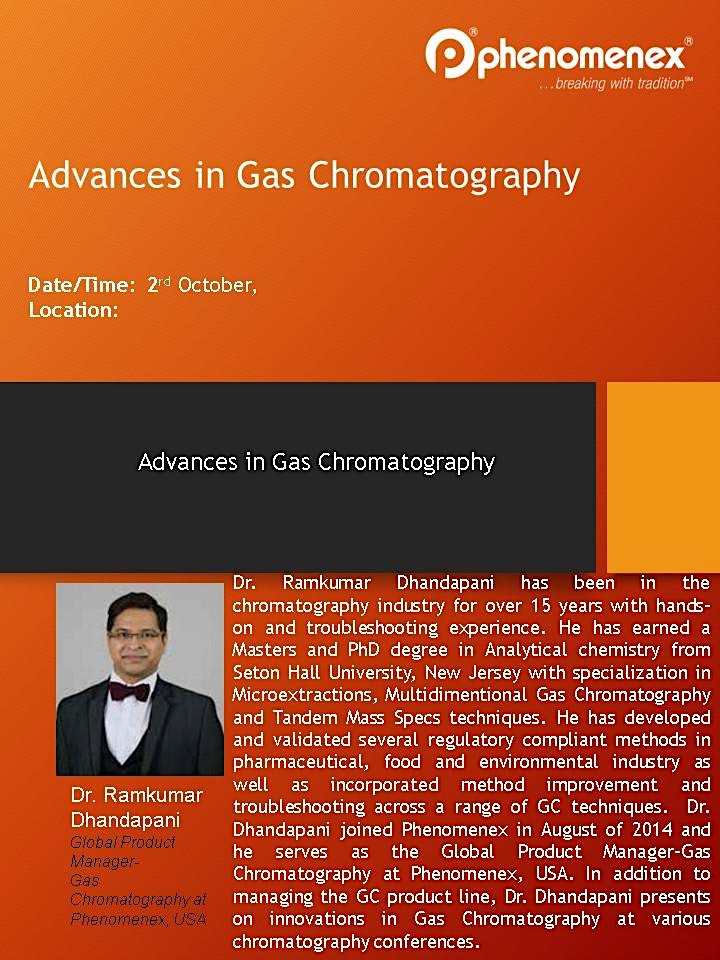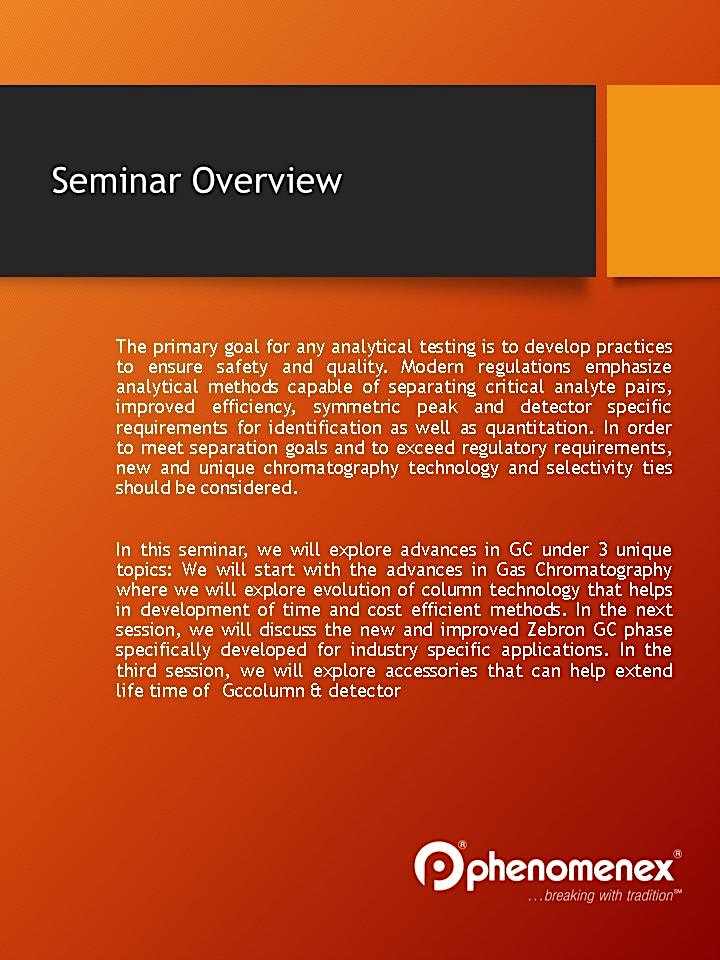 Organizer of CCDG Dinner Lecture: October 2019