CCC Presents! Points in Time: A Look at the History of Pointed Pen
This presentation will trace the evolution of pointed pen scripts and touch on the ongoing development of writing tools and techniques.
About this event
Presentation Overview
THIS EVENT WILL BE RECORDED. YOU MUST REGISTER TO RECEIVE THE RECORDING LINK.
Pointed pen calligraphy has a rich history with roots stretching back to late 16th century Italy. This presentation will trace the evolution of pointed pen scripts, and touch on how the ongoing development of writing tools and techniques is intertwined with this progression. We'll look at key identifying characteristics, and historical resources for scripts like Italian hand, English roundhand, copperplate, engrosser's script, Spencerian, ornamental penmanship, and offhand flourishing. Additionally, we'll look at some of the tools and grip styles historically used to produce all these scripts. If you've ever wondered how to tell the difference between copperplate and Spencerian, what the benefits are of a straight-shaft nib holder vs. an oblique, or what people are talking about when they gush over heavy shades and fine hairlines, join us August 4th at 7:30pm CST, and bring all your questions.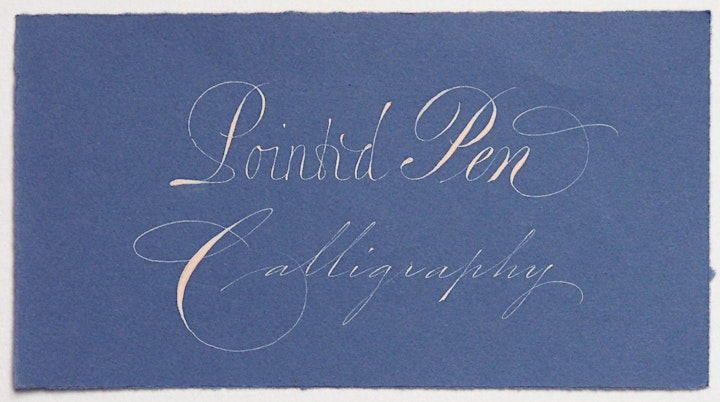 About our Presenter
Lindsey is an independent calligrapher, artist, and penmaker. She earned her master's degree in painting and drawing from the School of the Art Institute of Chicago in 2010, and has held a lifelong love for calligraphy and lettering, along with numerous other creative pursuits. Her interest in calligraphy and pointed pen can be traced back to her exposure at an early age to the work of her great grandfather, J.F. (Frank) Hook. Frank briefly taught Business and Ornamental Penmanship at Temple University in the early 1900's, and was particularly skilled at offhand flourishing.
Professionally, Lindsey specializes in pointed pen, offering a range of scripts and lettering styles for a wide variety of clients. She also makes hand carved, oblique nib holders. Each is one-of-a-kind, and most are custom fit for the calligraphers they're made for.
More information on Lindsey and her work can be found on her website at www.lindsey-hook.com.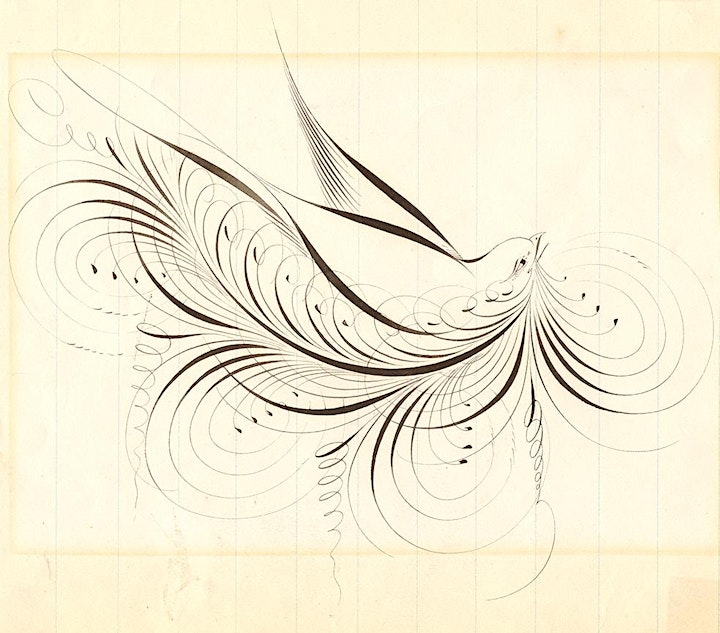 Organizer of CCC Presents! Points in Time: A Look at the History of Pointed Pen