Join us for a transformative one-day retreat to connect deeper to yourself, your inner knowing, your sense of spirituality!
About this event
Start 2022 off with high vibes, learning from various local SoCal healers and experiencing a variety of healing modalities while connecting with like-minded women in a relaxing, peaceful sanctuary in Fallbrook, CA.
Healing in community strengthens trust in self and trust in unity. When we heal ourselves, we can then start to heal the collective. This is your chance to "taste test" different healing modalities from a buffet of various options to find what helps you connect spiritually.
What's Included:
Reiki
Breathwork
Tarot Readings
Human Design Readings
Mini Massages
Art Healing Workshop
Women's Empowerment & Body Image Workshop
Opening & Closing Ceremonies to Integrate Experiences
Light Lunch
Tickets:
Early Bird - 22% off: January 6 - January 13 @ 11:59pm PST
General Admission: January 14 - January 27 @ 11:59pm PST
Please Note: This retreat is for women only. Accommodations and transportation to and from retreat location not included.
Meet Your Healers & Co-Hosts: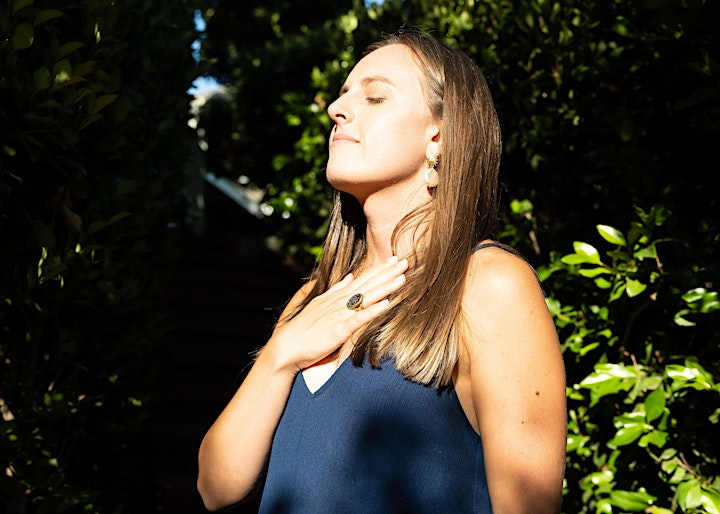 Rebecca Cuje is a Reiki Master Teacher, 200HR Registered Yoga Teacher, and creator of Cultivating Conscious Community. Her perspective on well-being is rooted in a holistic approach, and her passion is to help others heal themselves emotionally, spiritually, mentally, and physically. Her mission is to help others uncover what's been holding them back from living and thriving in the life of their dreams.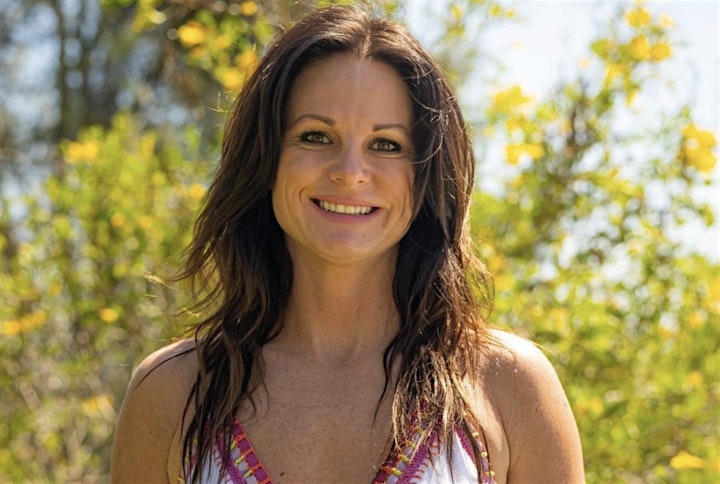 Tennille Alazzawi is a spiritual life coach, founder of Dragonfly Bhakti, and host of our retreat center, Soul of the Land. Her mission is to provide her clients with the most effective tools and practices for supporting the accomplishment of her client's personal and professional goals. She serves her clients through a myriad of scientifically proven and effective stress-relieving methods, including but not limited to meditation, breath-work, energy work, and embodiment yoga, to help her clients move through life with more grace and ease.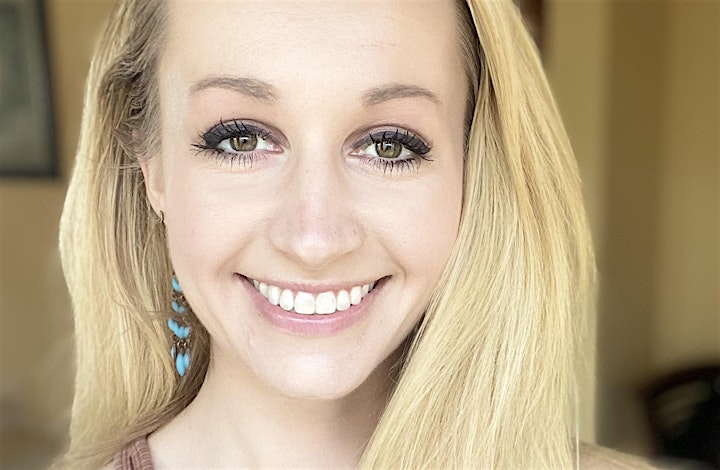 Gabriella Alziari is a reiki master, coach, and spiritual guide based in San Diego, California. She has trained in many spiritual disciplines, including tarot, meditation, reiki, qi gong, yoga and more. After years of practice and honing her intuitive abilities, she believes it's her purpose to help others live in alignment with their highest selves. Today, she works with women who are committed to deepening their self-awareness, trusting their intuition, and showing up authentically every day.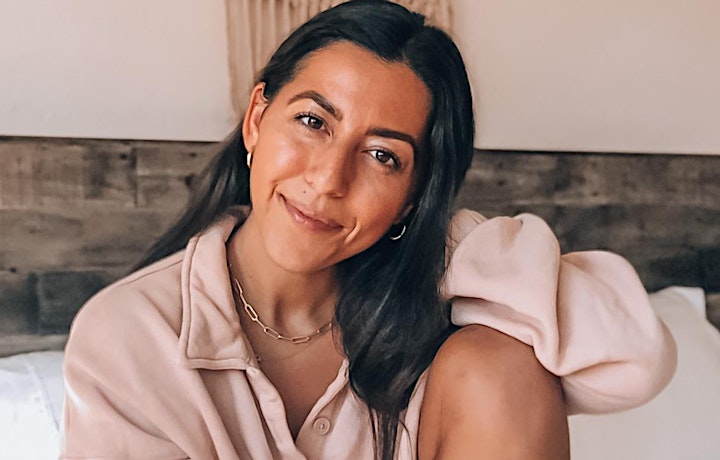 Alison Midollo guides healers, coaches + entrepreneurs to master their own energy, create a restful lifestyle + build business with ease, self-care + intention. Her offerings include human design, restorative reiki, business mentorship + her digital self-care membership site, Guided by AM.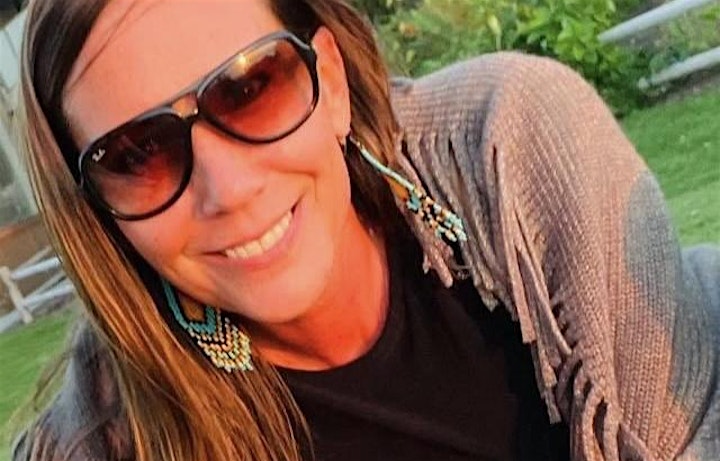 Tiara Parafiniuk is a Healing Massage Therapist who specializes in anti-aging, hot stone, cupping, therapeutic, deep tissue, prenatal, reflexology, rejuvenating, and Reiki.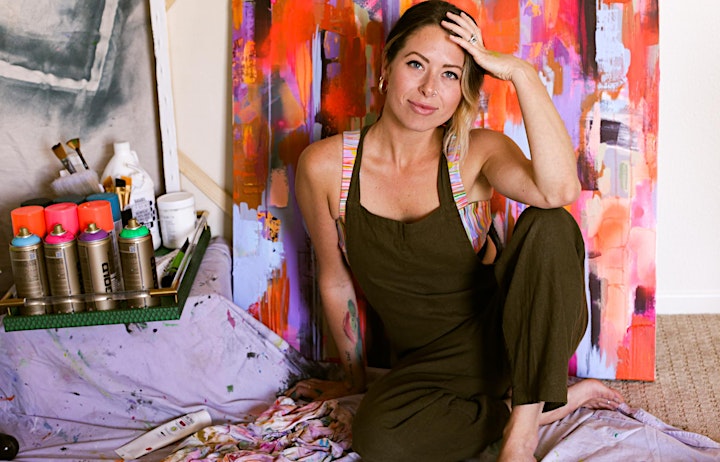 Taylor Nassar is the Owner of UNIFY THE TIES, a wearable art swim, active and clothing brand that designs empowerment pieces aiming to inspire women to be the artist of their lives through conscious dressing, expressing and creating.
Taylor, Intuitive Artist and Designer, tapped into the power of healing through art while coping through her mental health and body image struggles. Each hand painted print and unique style was consciously & intentionally created to support women on their journey - mind, body and soul; from the beach to the studio to the street.
UNIFY THE TIES is more than just swimwear & clothing. It's about the journey of feeling comfortable in your own skin and empowered to express your truest, most authentic self. This is Wearable Art. For the Vibrantly Authentic.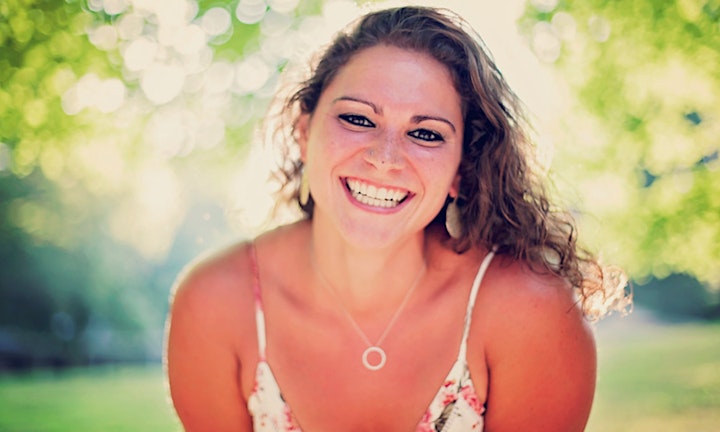 Lisa Schlosberg combines her expertise as a Social Worker (MSW), Certified Personal Trainer, Integrative Nutrition Holistic Health Coach, Registered Yoga Teacher, and Public Speaker to help emotional eaters and chronic dieters around the world achieve mind-body-soul health and happiness. Exploring a menu of holistic healing techniques helped Lisa understand how her own lifelong morbid obesity was a physical symptom of psychological stress, unexpressed emotion, and unprocessed trauma. Having successfully lost and maintained 150 pounds, Lisa's mission is now to help men, women, and children overcome similar struggles by supporting them through the process of healing so they can live a life they love in the healthy body they were meant to have. She is passionate about helping her clients understand their individual relationships to food, eating, and weight management so they can give up dieting and self-loathing forever.
www.outofthecave.health | @lisa.schlosberg | @outofthecavellc