Description
This Beekeeping learning series will begin just after the upcoming April meeting and run through October. Students are invited to select all 7 classes or to choose a class month by month. This monthly lesson format will offer many advantages to new beekeepers. Students will see and experience a bee colony's progression through a beekeeping season. We will be working with both overwintered and new package installation colonies. What students see and experience in the club yard colonies should likewise be seen at home.
Club membership is required. Membership enhances the coursework by offering students CCBA hive crawls, link into the club's beginner group, hive treatment demos, mentoring, and members will receive club activity notices and the club newsletter; rounding out their learning experience. In addition, club members can participate in bulk purchasing of equipment and supplies, which is an outstanding benefit of membership. The $20 club membership is money well spent. Click HERE to join the CCBA

Cost - $15 per session. A subscription for the entire 6 lesson series may be purchased for $75. Class size will be kept to a maximum of 30.

check out our website for more information about the course.

---
THE FINE PRINT: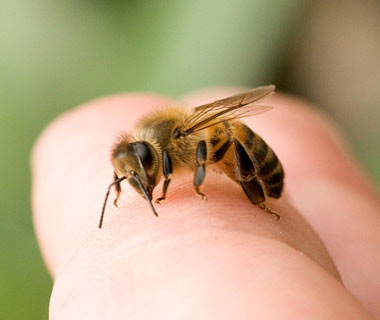 Location: The CCBA club Apiary yard is located on the Cheslan Nature Preserve grounds. Just a few miles outside of the Borough. The yard address is 650 Brandywine Drive, West Chester, PA (Note – this is a short distance from the actual ChesLen property. Use the address above for navigation to the Apiary.
Class Meeting Times: 1:00pm to 3:30pm, just following the regular Saturday monthly meetings held at the Cheslan property pavilion located at 1199 Cannery road, Coatesville, PA.
Class Text Book – "The Backyard Beekeeper" by Kim Flottum. Kim is the longtime editor of Bee Culture Magazine and this is a very popular text worthy of any beekeeper's bookshelf. All major bee supply houses carry the book and it can be easily found at Amazon.
Required Equipment – Protective gear - Students must bring a beekeeper hood with veil and beekeeper gloves and wear sturdy footwear to each class. No exceptions. Gloves will be disinfected before being allowed in the club hives. We will be working in hives, and possibly working at times of less than ideal weather and nectar flow conditions, so students should consider investing in beekeeping jackets and pants.
Students are asked to bring a folding chair for use in class.
Club Hive tools will be supplied.
Plan on bringing your smoker to an early class as we will give hands-on instruction for lighting and maintaining a good burn.

There are no bathroom facilities at the Apiary.
check out our website for more information

---
Event FAQs

What are my transportation/parking options for getting to and from the event?
You will need to drive, let us know if you need to carpool and we can see who is driving this way. Parking is available at the Apiary site, please avoid parking on the grass along the roadside.

What should I bring to class?
Bring lunch, drinking water, a beekeeping hood with veil, gloves and any additional protective gear you prefer. We will be working in the hives, so if you have a full set protective suit bring it. Bring your smoker to the first class. CCBA will provide hive tools. Any additional supplies will be mentioned at the class previous.

How can I contact the CCBA with questions?
We welcome your questions! Please email us at secretary@chescobees.org and we'll do our best to get right back to you.

What's the refund policy?
Let us know if you have a conflict and we are happy to refund your ticket price.