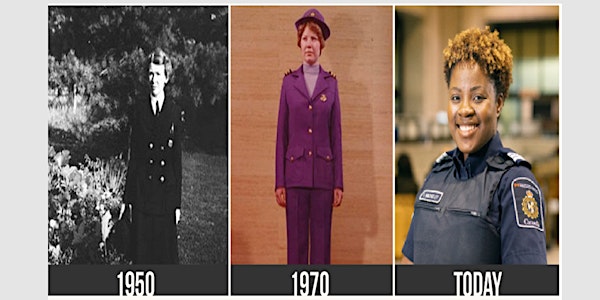 CBSA Women's Recruitment/Recrutement de femmes de l'ASFC
CBSA ask us anything virtual session for women. ASFC Demandez-nous n'importe quoi séance virtuelle pour les femmes.
About this event
The CBSA is dedicated to being an employer of choice for women. The National Officer Recruitment Program is proud to help support this goal through outreach and recruitment initiatives that help break down barriers women face, support inclusion and gender equality.
Please join us for an ask us anything virtual session. This session will offer insight about women working in a law enforcement career and focus on participant's questions.
L'ASFC est déterminée à être un employeur de choix pour les femmes. Le Programme national de recrutement d'agents est fier d'appuyer cet objectif par des initiatives de sensibilisation et de recrutement qui aident à éliminer les obstacles auxquels les femmes sont confrontées, à favoriser l'inclusion et l'égalité des sexes.
S'il vous plaît rejoignez-nous pour une session virtuelle demandez-nous quoi que ce soit. Cette séance donnera un aperçu des femmes qui travaillent dans le domaine de l'application de la loi et se concentrera sur les questions des participantes.