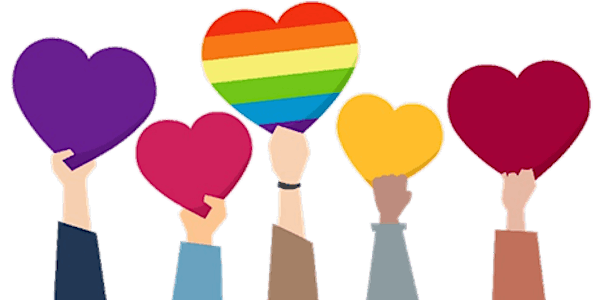 CBSA - Information Session 4 / ASFC - Séance d'information 4
Join our info session to learn about the positions offered!/ Participez à notre séance d'info pour en apprendre plus sur nos postes offerts!
About this event
Are you looking for a job where there are opportunities to grow and learn? Do you want to be part of a team that is passionate about building a workforce that comprises individuals with a diversity of identities, abilities, backgrounds, cultures, skills, perspectives, and experiences? If so, join our info session to learn more about the positions that the Commercial Trade Branch has to offer!
The info session will give you the opportunity to learn more about the different positions being offered and give you the chance to ask any questions you may have. The positions that will be presented during this session are: Administrative Assistants (CR-04, AS-01 and AS-02).
Presenters:
- Charles Melchers, Director, Regulatory Trade Programs
- Mike Leahy, Executive Director
- Darren Uchman, Director, Integrated Planning and Project Management
- Patricia Cordeiro, Manager, Governance, Action Management and Engagement
- Todd Boucher, Director, Trusted Trader
-----------------------------------------------------------------------------------------------------------
Cherchez-vous un emploi où il y a des possibilités d'évoluer et d'apprendre ? Voulez-vous faire partie d'une équipe est passionnée par la création d'une main-d'œuvre composée de personnes ayant une diversité d'identités, de capacités, d'origines, de cultures, de compétences, de perspectives et d'expériences? Si oui, participez à notre séance d'information pour en savoir plus sur les postes que la direction générale du secteur commercial et des échanges commerciaux a à offrir !
La séance d'information vous donnera l'occasion d'en savoir plus sur les différents postes proposés et de poser toutes les questions que vous pourriez avoir. Les postes qui seront présentés lors de cette session sont: Adjoint(e)s administratif(ve)s (CR-04, AS-01 et AS-02).
Présentateurs(rices) :
- Charles Melchers, Directeur, Programmes commerciaux réglementaires
- Mike Leahy, Directeur exécutif
- Darren Uchman, Directeur, Planification intégrée et gestion de projet
- Patricia Cordeiro, Gestionnaire, gouvernance, gestion par l'action et engagement
- Todd Boucher, Directeur, Négociant dignes de confiance