Description
Join us for lunch and an informational time with speakers, Gary Tenpenny and Lamar Eby, and other leaders as they share how their businesses, personal lives and spiritual lives have been influenced greatly by their involvement with Leadership Institute.
Lamar was raised on a dairy farm in rural northern Pennsylvania. His degree in radiology led him to trauma centers and operating rooms- but he started his first business at age 20. He spent 15 years as the founder and owner of four retail ag outlets, followed by 10 years in the C-Suite of a large agricultural manufacturer. While there, sales more than doubled and for the past seven years has been involved in investing, doing business development for startups and mid-size companies, as well as being involved in M+A. In the past 3 years he provided leadership for a startup ag venture that went from 0 to 7.5 million in revenue, and acquired another company to grow to over $10 million in sales.
Lamar's passion is sales and organizational development, with a strong emphasis on team building. Lamar and Tammie have four children and four grandchildren and live in the Northland.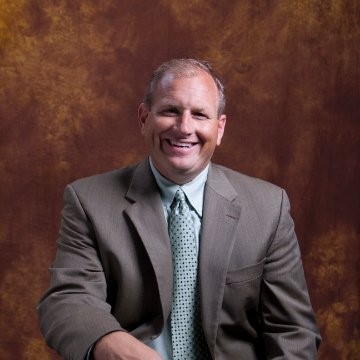 Lamar is part of the CBMC Kansas Area Leadership Team, has been active and on the panel at the annual Leadership Institute Day, and is a member of LI Peer Advisory Group. Lamar loves helping other men and their families grow in their relationships to Jesus and one another. He and his wife Tammie have been very active reaching out to other couples to help them on the journey, investing their time, talent and treasures in others.
---
Why Should You Attend?
Are you a senior business leader (i.e., chief executive, chief operating officer, president, or business owner)?

Do you have a tendency to lead your company alone and feel in isolation?

Would you like a confidential place to share your business, personal, and spiritual challenges and successes with other like-minded business leaders?

Would a regular exchange of best-in-business principles integrated with your spiritual values bring incremental value to your business?

Would a group of carefully-selected peers committed to journey with you for the long run as you lead your business, family, and serve your community be of value?

Are you lacking strategies to handle tough issues with employees, customers, vendors, and competitors that incorporate best-in-business principals integrated with a Christian work view?
If you answered YES to any of these questions, you are likely a good fit.
REGISTER TODAY as space is limited.
---
RECOMMENDATION:
"My CBMC Leadership Institute peer advisory team connects me with similar Christ-centered business owners and senior executives who help me grow my business with a kingdom mindset. However, our development is not limited to business. It is invaluable to me as a business owner, having these other leaders encouraging and praying for me as I integrate my faith into all areas of my life."
- Tim Bonnell, Jr. Owner/President, Aeris Insurance Solutions
See additional recommendations and learn more HERE.