Description
Reserve your seat, register today for the upcoming West Broward Lunch.

Our speaker is Steve Solomon.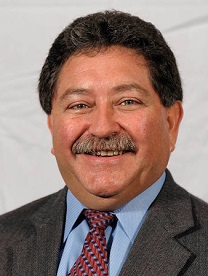 Steve Solomon was born and raised in Yonkers, New York. Which explains why he is a fanatical Mets and NY Giants fan! Steve was raised Jewish and was Bar Mitzvahed in 1968. He earned his B.A. in Mass Communications from Hebert Lehman College of the City University of New York in 1976. When a radio or television career didn't pan out Steve entered a career in sales and has been there ever since.
In 1990 Steve relocated to South Florida with Brandt Systems, selling automated coin and currency counters. Steve's career claim to fame up to that point was providing the cash counter Al Pacino used in the movie Scarface.
Steve came to Faith in Jesus Christ November, 1991…three weeks later his son was born…12 weeks premature weighing 2 pounds/4 ounces.
In 1997 Steve joined BellSouth as a sales executive and remained there after the acquisition by AT&T in 2006 until 2016. In 2016 Steve joined Comcast Business as an Enterprise Account Executive.
Just recently Steve has joined the team at CBMC (Christian Business Mens Connection) as the full-time Area Director. By joining CBMC Steve has answered the Lord's calling to share the Mission of CBMC:
To present Jesus Christ as Savior and Lord to business and professional men and to develop Christian business and professional men to carry out the Great Commission.
He has one adult son, Eric, and is married to Jeanmarie. They reside in Miami Springs. Steve serves on the Board of Artists with Autism.


QUESTIONS:
Contact: Steve Solomon -
yonkers0227@gmail.com
: 954 805-0351