Description
REGISTRATION CLOSES AT NOON TODAY FOR THIS EVENT. Please contact the event organizer at 314.394.0001 for availability.
Join us at The Lodge Des Peres for the December Key Man Meeting.
Key Man Meetings are a great place to jump in and find out what CBMC is all about. You'll get to hear how God is working in the lives of other guys, just like you, and the incredible changes taking place as a result. We also share a message on a relevant issue that will challenge and refresh you – who doesn't need that?
Our Key Man Meetings are surely a positive jolt to the typical morning! Your cost of $20 provides you a full breakfast and the opportunity to connect with other guys in the community. Bring along friends and colleagues to join us! We'll see you at The Lodge.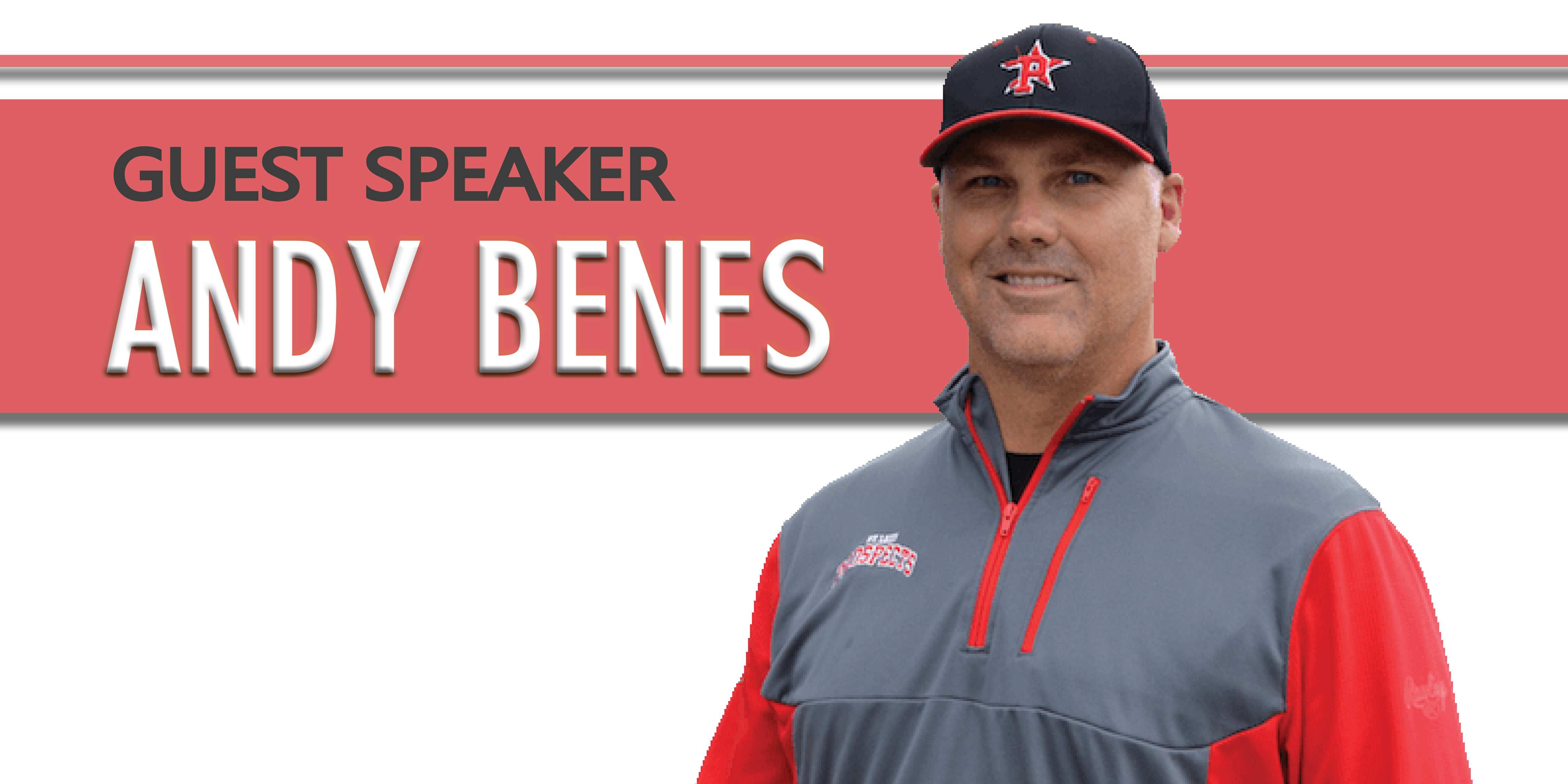 Andy Benes is a former MLB pitcher with a 14-year career spanning 1989-2002. He played with the San Diego Padres, Seattle Mariners, St. Louis Cardinals and Arizona Diamondbacks. Benes was an All-Star in 1993, won 155 games and had 2,000 strikeouts in his career. His best season was 1996, when he went 18-10 with a 3.83 ERA and finished third in the Cy Young Award balloting. Due to a contract loophole, Benes signed with the Arizona Diamondbacks prior to their inaugural season in 1998 and threw out the first pitch in franchise history. He was the first overall pick of the 1988 MLB Draft out of the University of Evansville. In his post-baseball life, Benes has been a high school coach and still participates in several charity efforts in the St. Louis area. We are excited to hear his story.


Here is a glimpse of our September breakfast meeting.