Description
Join us for lunch with guest speaker, Sam Deep!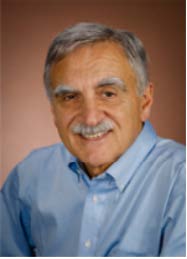 Sam Deep launched his leadership development career in 1985 after 15 years of teaching and administration at the University of Pittsburgh. Since then, he has spoken in front of more than a quarter of a million people, and his 18 internationally published books have two million copies in print in 14 languages. According to best-selling author and motivational speaker Denis Waitley, his books are known for "brilliantly cutting through to the core values and actions that produce results."

Sam's ideas about management have been quoted in newspapers and magazines far and wide as well as on CNN-FN, CNBC, and WGN Radio, Chicago. He served for eight years as adjunct professor of leadership and strategy at the Carnegie Mellon University Graduate School of Business. He also hosted "Following the Leader," a weekly program on KQV radio in Pittsburgh focused on building corporate leaders.
Sam will be speaking on "Hiring and Retaining Great People."