Description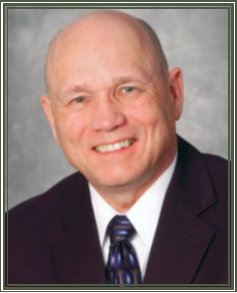 Dr. Jacobs retired as the Dean of Graduate Studies and the Director of the Organizational Leadership Graduate Program at Mercyhurst University in May 2015. Dr. Jacobs had been at Mercyhurst University since 2005. He was responsible for the coordination of curricular development, field/internship placements, and theses/capstone projects for the Organizational Leadership Program. He taught leadership courses and coordinated, markets and conducts scholarly activities to advance the program.
Dr. Jacobs supervised theses and other capstone research based projects of students in the Organizational Leadership Graduate Program.
Dr. Jacobs also provided leadership and management consulting services in human resource development, financial management, business planning, and leadership strategies to both for-profit and not-for- profit organizations. He served as Vice President and Controller for a manufacturing company.
Dr. Jacobs also served 24 years in the US Army . He commanded an infantry company in combat in Vietnam. He
retired at the rank of Lieutenant Colonel. Highlights of his service in the Army include Professor of Military Science
for ROTC students at Gannon University, Edinboro University, and Mercyhurst College, where he was responsible
for the leadership education and development of 250 students.
At this luncheon, Dr. Jacobs will answer these questions:
What is leadership?
What does exemplary leadership look like?
How can one become an exemplary leader?
Following the presentation, he will answer your questions about leadership.