You're Invited to join us as we explore what it means to live with a burning passion for Christ - a heart that is on fire!
About this event
The ultimate purpose of this retreat is for men to leave this weekend with a renewed passion for Christ and hearts burning for Him. Then knowing how to consistently live with a growing passion for the Lord Jesus Christ.
Few men have lived with a passion for Christ more than the apostle Paul. Throughout this retreat, we will explore 10 Christ-centered factors that fueled Paul's passion for Christ throughout his epistles.
Those who attend this retreat can expect to leave with a renewed passion for Christ and a Christ-centered blueprint that is designed to fuel their passion for Christ for the rest of their lives.
Important Notes
Registration
There are multiple registration options, including a virtual ticket. If you register to attend online, your Zoom link will be in your registration confirmation email, in the 'Additional Information' section at the bottom of the email.
Venue
Harvey Cedars has a No Smoking policy, No Pets allowed unless a service dog and No Alcohol permitted, this includes on the grounds or in the rooms.
Concerning Covid: We will function with an awareness of the then current CDC guidelines.
What to Bring
A bible is helpful to follow along with the speaker. A detailed Retreat program and a pen is provided to every attendee.
A bathing suit if you want to swim in the Harvey Cedars pool or ocean
A towel or two for the weekend (bedding is provided)
A snack and drink to share (If you would like to; not obligatory)
Your own personal soap and toiletries
Informal dress and attire are appropriate throughout the weekend
The Harvey Cedars Bookstore will be open from 2:00 PM- 5:00 PM on Saturday if you want to purchase any books or gifts for your return home
Everyone attending the retreat will receive meeting materials for each of the teaching sessions.
Bring money for Friday dinner if coming before the Friday session, Friday dinner is not provided, but the guys usually go out to local places in groups to have a meal together.
Event Program
Online attendees will receive their event program via email 2 days prior to the event
On site attendees will receive their printed event program on the first day of the retreat, including speaker notes, breakout small group questions, and post event reflection questions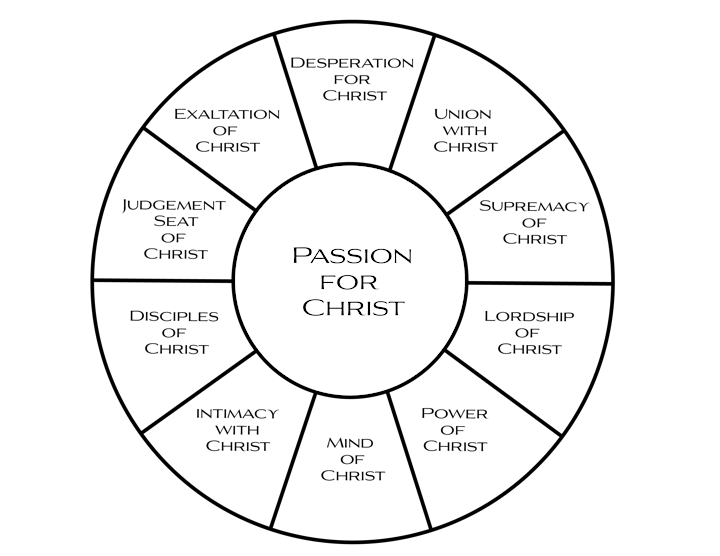 Organizer of CBMC Men's Retreat, Living with a Burning Passion for Christ
Serving Greater Philadelphia/Eastern Pennsylvania/Delaware/New Jersey - Focused on training men to be Every Day, Every Man, an Ambassador of Christ.
CBMC Area Director: Scott Newcomer - 610.304.1493