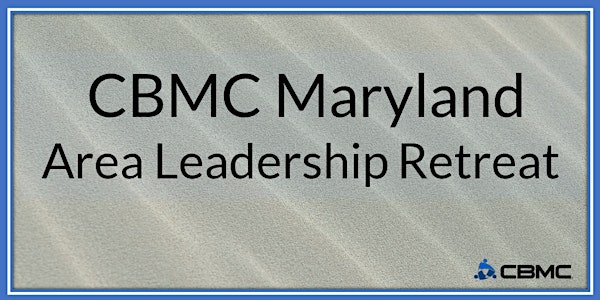 CBMC Maryland Area Leadership Retreat
When and where
Location
Skycroft Conference Center 9621 Frostown Road Middletown, Maryland 21769
Description
Our Annual CBMC Maryland Leadership Retreat begins Friday evening, November 30 with a 6pm dinner and ends with lunch on Saturday, December 1st.
The M.A.L.T. (Maryland Area Leadership Team) Meeting for M.A.L.T members will begin following lunch on Saturday, December 1 and will conclude around 3:30 once the meeting agenda is completed.
Who should attend
Any man on this distribution list, all CBMC Connect 3 Team Leaders, all CBMC Leadership Institute Facilitators, all CBMC Maryland traditional weekly team leaders, all CBMC Maryland Staff, our Maryland Area Leadership Team members, any young professionals, any "emerging leaders", a man you would like to see become a leader, your Timothys, and any man who would like to know more about CBMC.
In addition to the leaders, we ask that all men bring another man with him. This will be an overnight adventure with 3 meals.
Scholarships available and we will have opportunities to contribute to scholarship fund so that money will not be an obstacle to anyone.
Accommodations:
Poplar Lodge (same as we used last year)
Bunk style accommodations with shared bath and lounge area with fireplace. Friday night bonfire!
We will have a short session after dinner on Friday, followed by fellowship time around the fire. Music, good program, good food good fellowship with CBMC men across the state. Detailed agenda will follow. Cost $75.00 per man.